We are in the second trimester!!!!!!!!!!!!!
This past week I had both my ultrasound (for screening) and my monthly check up. Iman got the day off work to go with me to the ultrasound. When we walked in the tech said it could go quickly or take awhile depending on our baby...who did not want to cooperate!
That was okay with me, we ended up with so many pictures and getting to watch for a long time. The baby was wiggling and kicking and after awhile settled down and would just shake its leg...just like Iman does! (Do heridtary leg shakes happen that early? lol)
Then at my doctor's appointment she said everything was going great and I got to listen to the heartbeat again!
Baby
How far along?
13 weeks! Finally we're in the 2nd trimester!!
Gender?
Like 7 weeks until we find out!
How big are they?
On Tuesday, the baby was averaging 2.3 inches, however the baby would not stop curling up and wiggling, so she had a hard time measuring the CTR.
Iman was taking pix of the tv screen
Changing Momma
Have you started to show yet?
Yes, although it is still a small bump.
Weight gain?
On Tuesday I was 125 (still) and Wednesday 128, sooo I'm just going to say not much.
Maternity Clothes?
Yes! I started wearing my maternity pants to work and they are SO MUCH MORE COMFORTABLE
Stretch Marks?
Nope!
Belly Button In or Out?
Still normal!!
Please excuse the selfie stick, no one was home to take my picture!
Momma's Feeling
Cravings:
I ate In N Out twice in one day...so I would consider that a craving now.
Anything making you queasy or sick?
Cooking the other night made me nauseated, but I ended up just needing to burp REALLY loud. bahaha
Happy or Moody Most of the Time?
Happier this week, but still irritable.
Movement:
Not that I can feel, but dang was that baby moving in there on the ultrasound.
Sleep:
Iman is so sweet and switched sides of the bed with me and I have been sleeping much better!
What I Miss:
I miss staying up late with friends on the weekends.
Other Symptoms:
None
Highlights and Coming Soon
Best Moment of the Week:
Getting to see the ultrasound and hear the heartbeat!!!!!!
Looking Forward To:
Our next appointment (though no ultrasound) and showing more :)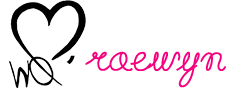 Check out one of our featured Warrior Queens: