You would think I might be on a different time zone, but really just on sick girl zone. Apologies for the two late in the day posts in a row. #GetYourIshTogether.
I wanted to write this post a few weeks ago, but my Wednesday mornings have been iffy before work. The coffee shops I go to keep having NO internet. WTF mate, how am I supposed to wait until I'm home after a long day of teaching to post?
Iman and I began planning our engagement photoshoot right away...and then did not go through with our original plans. I sense a trend here...we changed our engagement photoshoot idea because we moved away from L.A. so we ended up with a different photographer, too.
When you're looking for a photographer, I have a couple of suggestions.
First, figure out if any of your friends are professional photographers. You may not realize that a friend has a professional photography side business, and they're focusing on building their portfolio. P.s. I'll be highlighting my favorite friend photographers in SoCal soon :)
I definitely recommend doing this for your engagement photoshoot, but not your wedding photography. Portraits and pictures of the two of you stationary are easier to capture than photos at an ever moving ever important wedding.
Of course look at their portfolio first.
As far as engagement photoshoot ideas go, I recommend searching all of the blogs and Pinterest boards you can find. On top of that, really brainstorm something that exemplifies you and your fiance.
Originally, Iman and I wanted to do fancy schmancy pictures at the L.A. Observatory. The pictures would have been gorgeous, but it is so not us. I mean, we've been to the Observatory once and it is so, so cool, but it doesn't show who Iman and I are.
Ultimately, we decided to go with some nice pictures and a paint fight in the parks surrounding our old childhood town. We had a lot of great memories in those places, so it was way more personal. A
high school friend
of ours did our pictures, and she gave us a killer deal. She was
amazing.
While doing your engagement photoshoot, make sure you have everything you need beforehand - including water and a friend to help in ways you might not think. i.e. Iman and I wanted paint thrown at us AS we were kissing and our photographer didn't have three hands. Luckily, we were at the park by my old house and my maid of honor was 6 houses down and came to help.
Note to all: If you're having a paint fight, don't open your mouth to oncoming powder paint #bluespit
Take a ton of pictures because chances are, the two of you are not used to having pictures taken of you, so there are going to be a ton of awkward giggles and faces.
Hopefully, your photographer can make you feel at ease. Definitely get to talking with your photographer before you dive into the pictures.
Mostly have fun with it! Have your save the date ideas ready, so that you can make sure you get the perfect picture! We decided to make t-shirts with our date on it (Lucky we did this AFTER we changed the date).
Here
and
here
are my past blog posts on my engagement photoshoot.
What advice do you have? Or what problems did you run into for your engagement photoshoot?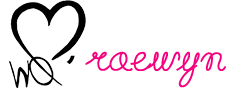 Check out one of our featured Warrior Queens: