Woah, this week has been such a roller coaster for me. I missed all of my fun blogging time and the support of you wonderful ladies!!
I think next week I'll probably post a "life lately" type of post so you can see just all of the craziness that I've been dealing with over here! But, I feel like I can handle things so much better now! Yay!!
These links seriously inspire and touch my heart. I hope you enjoy them :)
Llinos from
Inspiration After Illness
captured my heart with her
"Stay in the Picture"
post last week. She has had a journey of strength and is such an inspiration to me.
My girl Kerensia - a high school friend - just started this
Youtube Channel
for her Yoga classes and, boy am I excited! Also, is it weird that I still have a pair of boxer shorts I borrowed from her 10 years ago? They still fit!
Kid President is AWESOME. I love his list of
20 Things We Should Say More Often
.
We stand together, in solidarity.
Choose yourself!
Love is my religion, and these
15 Love Truths
tug at my heart.
I've always loved Tegan and Sarah for their music, but this
behind the scenes look
at the two of them, makes me love them even more.
These
gorgeous photographs
a mother took of her one-handed daughter are breathtaking.
We're always talking about women protecting themselves from rape. Some argue that we should focus more on men to prevent them from raping. I think we should do both. This
new nail polish
can change the world for some women.
What do you guys think of these links? Let me know!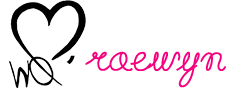 Check out one of our featured Warrior Queens: