I hope everyone in the states had a great Thanksgiving yesterday! We had a busy and awesome one...you'll probably be hearing more about that on Monday. Or perhaps you've already seen the news on
Instagram
. oops! :)
I am already overwhelmed by the response of our friends and family. As you probably know, I try to practice gratitude on a daily basis, not just on Thanksgiving. I know many of us are like that, but sometimes we get so caught up in the day-to-day and our gratitude can slip.
Not only that, but other things can slip. Getting caught up in the day-to-day and the things that bring us down can lead to anxiety, depression and more. I know I talk about my
anxiety disorder
often, but I am truly grateful for all of those people and organizations that have helped me to cope with my anxiety.
I have also mentioned
To Write Love on Her Arms
on my blog many times before, but today I wanted to express my pure gratitude for this organization. I've never suffered from depression, suicidal thoughts or drugs; but many close to me have.
I remember the first time I found out a friend of mine was self-harming. All I wanted to do was help her, but I had no idea how to do more than offer my love and support. Then I was introduced to
TWLOHA
.
TWLOHA
began in 2006 with a story. You can read that story
here.
The slogan To Write Love on Her Arms went viral through the rock music community.
I think the first time I saw it was on the
lead singer of Switchfoot
in a concert photo. Then, when I went to Warped Tour, I learned more about it. TWLOHA always has a tent at Warped Tour, and I've been lucky enough to do an
interview
for Hollywood Music Magazine in the past.
One of my favorite parts about
TWLOHA
is that it isn't a non-profit that only goes in one direction or for one cause.
TWLOHA
mainly focuses on bridging the gap between treatment facilities and individuals who need it. To me, the fact that
TWLOHA
is prominent in a community that sorely needs it (and for the most part has been seen as outcasts) means the most to me.
Every year, they do
TWLOHA
days, where people have written "Love" to show those suffering from addiction, depression, self-harm and suicidal thoughts that we are there for them.
Yay old cell phone photo!
In the past, I have also done a fundraiser at Lazy Dog and dreamed of being a
TWLOHA
intern. (which only fell through because I would miss my graduating semester's finals and be unable to graduate).
This picture is from my TWLOHA fundraiser. Ironically, it is my only picture, and it was overtaken by cats thanks to my friend's love of cat bombing photos. Also, yes, I realize that I am kissing my table. I am weird.
I am beyond excited for the movie that is coming out in 2015. It further tells the story of Renee, which is something that has always spoken to me. As I've mentioned, I have not used the services of
TWLOHA
, but I believe that doing what I can for
TWLOHA
is a big part of the
WQ movement
for me. It doesn't necessarily mean it is for everyone, but it is important to me.
"I cannot be replaced because no one has my thoughts ,my love, or my ways to change the world." - Raewyn
If you'd like to join
TWLOHA
and do what you can -
check out their street team
!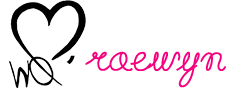 Check out one of our featured Warrior Queens: