Today I want to introduce you to Kenzie from
Hello Neverland
. She's such an inspirational blogger; I'm sorry I've kept her to myself until now! She is creative and positive. Kenzie's posts fall on a broad spectrum - blog tips,
The Writer's Guide
, living intentionally, DIY...you name it, she's got something that is going to inspire you!
R: What motivates you?
K: I love seeing what other people can create when they have support and resources--people do amazing things under the right circumstances! I strive to be that source of information and encouragement as much as possible, because the world needs more awesomeness. You never know who you'll influence just by being kind and helpful.
R: What made you start Hello Neverland?
K: Honestly? Boredom. :) Way back when, it was just something to do. But it's grown and evolved into something I love (and hope others do, too!).
R: Where do you think Hello Neverland going in the future?
K: I've got big plans for a few ebooks, expanded service lines, etc. But it'll go where it goes. I do my best to drive the boat in the right direction, but sometimes you have to go with the flow, too.
R: What is your biggest accomplishment?
K: Surviving the first four months of motherhood. That shizz is hard.
R: What is your biggest goal?
K: Eventually I'd like to work for myself. It's a long way off still, but it's what I think about every time I sit down to write. The independent makers, writers, and coaches out there are the people I admire most. It's a new world out there, where nontraditional self-employment is a much more viable possibility for many more people. That's exciting!
Kenzie's popular and recent posts:
The Recipe for Outstanding Creative Productivity
Intentional Check-In: November
The Writer's Guide
What are you waiting for? Go check her out!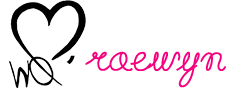 Check out one of our featured Warrior Queens: