Somehow two weeks has slipped away from me, again. They seem to be spent in a blur of work, sleeping, and nagging things that happen just to attempt to stress me out during the holidays / my pregnancy. I hope I'm learning how to deal with it well!!
I am officially on winter break, so the posts are going to pick up, and I have plans to launch the Wordpress switch at the beginning of the new year!! #Icandothis. Not only is it about to be the holidays and I have teaching off (and just the restaurant job) but I'm almost into my second trimester and I have been told my energy will return. OH YEAH!
Just in case though, I plan on blogging a ton during the holidays and build up some backup posts, something I've always been bad at...ah well.
So here's a little life update:
1. I'm almost done with holiday shopping, but not holiday baking!
2. Our apartment is actually clean, and I got an awesome discount on a cleaning service.
3. We went to a wedding last week and Iman got me the most scandalous dress...that was 3 sizes larger than I've worn in the past. #bodylove
4. Bella's been going to training classes and is making tons of progress.
5. and the biggest news of all...my mom's tests all came back clear of cancer!! She had her last chemo session and starts radiation in January (as a precaution). But as of now, she is clear, clear, clear!!!!
Thank you for all of the support for my mom during this hard time! Your warm wishes, cards, and gifts have really helped us to stay positive during this rough time!!
I'm planning to do bumpdates on Fridays, now that I'm about 3 months in. So, here's the first one!
I'm sort of jam-packing this post with things that are all over the place, but....sometimes it has to happen.
I agreed to another giveaway with Elora from Transcendence Designs before I knew I would be exhausted and pregnant. :P She has been an awesome partner throughout the months, so be sure to check out my review of her gorgeous jewelry.
Like a ton of people, I'm a big lover of Starbucks and we thought it'd be a wonderful gift to give away a $25 Starbucks Christmas Giftcard. And you can do plenty with $25. ;)
The giveaway is hosted by
The Grand Adventures of Me
,
Be a Warrior Queen
,
Cassandra M's Place,
Jen's Blog of Random Thoughts
,
A Gayle Force
,
My So-Called Chaos
, and
Sky Envy
! They're great blogs to follow, covering a variety of things like other giveaways, product reviews, fashion, and travel. Great fun!
The giveaway is very simple. Just follow through the simple entries, and you get more chances in the drawing! It is appreciated if you comment and let us know you're following, etc.! We're thrilled to see you here!
So without more ado, let jump into the party! Everyone enjoy! The giveaway ends
December 24th
, at
12:00 a.m.
Enjoy yourselves!


a Rafflecopter giveaway
___________________________________________
I'd like to introduce you guys to one of my awesome sponsors this month!
Tiffany is from
The Mommy Glow
, and I must admit, her sponsorship couldn't come at a better time for me! I love reading all about her mom posts - when in the past I was not as into mommy blogs because I didn't have a kid!
Tiffany began blogging like a lot of mom bloggers - to document her daughter's life. Of course, like all of us she was immediately addicted as she watched her blog grow.
The Mommy Glow
is filled with life moments, tips and tricks, and things that they love. Not only does Tiffany have her blog with tips and tricks, but she also has an amazing app called
A Mommy App
!
"I am absolutely passionate about providing content that is useful and helpful to other moms. Because, let's be honest, motherhood can be hard. Sometimes you just need to know the easiest way to get something done or you need inspiration to know that someone has been there and done it before you. Whatever that may be (pregnancy, potty training, breast feeding, party planning , gift ideas ,meal inspiration etc.)"
In addition to blogging, Tiffany likes to craft and read in her spare time. Which led me to my next question...how in the world does she balance it all?
"It isn't easy. My husband and kids are my main priority so I try to do my extra stuff when they are napping (or working for my husband) or after they go to bed. I sometimes have to lose sleep to get it all done but I don't mind. I like to take some days and weekends from everything media related when I get to feeling overwhelmed or close to burnout."
And of course, to get to know her a little more, here are some random facts.
"3 random facts about me that make people go "huh"?" .
1.) My sister and I married brothers and had babies weeks apart...twice. Our kids are double first cousins.
2.) I graduated from nursing school with both my husband and my Dad (he was 57!)
3.) I have 2 sets of twin nephews! 8 nephews in all!!"
So if you sound like Tiffany would be a great friend (and a great read) like I do, here are my favorite recent posts:
And her totally awesome holiday posts, in case you're in a crunch!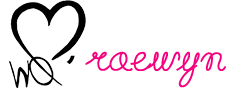 Check out one of our featured Warrior Queens: