So, this makes for the official, official announcement post. I've been alluding to it in the past few posts but here you go...
Please ignore my bad posture, this was before going to bed last night and I was tired and yeah...who am I kidding, I suck at holding my neck where it's supposed to be. My chiro hates it. Anyway, I'm 8.5 weeks and I'm pretty sure my belly is pretty big...after eating all day and stuff.
The week before Halloween I had an inkling that something was different, but I thought maybe it was because Aunt Flo was coming to visit. But she was late...by a week. We were planning on drinking and I've always been paranoid about having a baby with fetal alcohol syndrome so I took a test. Well, more specifically, I peed at work, bought a test and attempted to pee when I got home but was all peed out. (I've decided that's a real term). So then I chugged a ton of water.
Peed on a stick aaaand...it said YES! I actually got the ones that said yes because I wasn't messing around (as opposed to my many, many dollar store prego tests in the past when I was on birth control and being paranoid). So I took another! And there we were with two +Yes tests in front of us...right as our friend came over!
That night we attempted to hide it but it didn't go over all that well. Our roommate had recently bought me a full pack of cider and kept asking why I was only drinking orange juice. Iman was bursting and I just knew he was going to spill the beans so we texted our parents at 2am.
We aren't the people who really wait to tell secrets. We're really big blabbermouths, so people slowly began to find out. Our roommate and our part-time roommate (aka my best friend who stays over every week) found out with cards. Our best man and his wife found out when Iman's dad was on the phone with her and said "I'll probably come down to see you when the baby comes!"
Most people we tried to wait until we knew how far along I actually was. Let me tell you... I wasn't sure if I should go by my last period or if it was longer because I'm crazy! So they did a bunch of blood tests and I waited a week and a half to find out that they could do an ultrasound. Which was another week later! #thesuspensewaskillingme
Seriously, I knew nothing about getting pregnant before I got pregnant, including any terminology and what my hormones levels meant. So much research!
In the picture she printed, our baby looks like a venus fly trap, so I much prefer this one. Though I think that is the yolk sac and the baby.
As soon as we saw that little baby at the ultrasound...oh my gatos!! What a crazy little thing! It's just chillin in there all tiny with a huge uterus all around it!! Then the tech played the heartbeat and I'm pretty sure Iman and I cried. I know I teared up...he probably won't admit it but he wouldn't stop talking about it after.
We went out and bought a baby Eagles jersey because #duh and paid extra to make sure we'd get it by Thanksgiving, which luckily we did! Last Wednesday, I took it to my dad's side of the family and told all of them. Then on Thanksgiving we told the rest of Iman's family - which was really entertaining.
We sort of suck at being the centers of attention - unless we're being crazy - so we were awkward and people didn't get it at first.
Then his aunt asked to take our picture...
Which she promptly posted on Facebook, not realizing we hadn't announced it yet. About five minutes later she came up to us and said "Oops, I posted it on Facebook..."
I think it's absolutely adorable that she was so excited and we couldn't be mad. We're still planning on taking some jersey pix with our little venus fly trap's jersey in a few weeks.
But there you have it. I'm due July 9, so we'll have a nice middle of summer baby which works out with my work schedule and maternity leave.
Ahhhh!!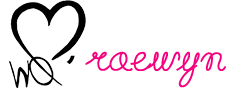 Check out one of our featured Warrior Queens: