I'm in the process of writing this totally awesome blog post about body image and the Victoria's Secret Fashion Show, but life and pregnancy exhaustion got the best of me once again. I was supposed to post it this morning...and now it's 10 PM Cali time.
But I didn't want you to miss out on this totally awesome giveaway I'm a part of, so here I am just stopping by with some goodies.
Your Hosts (Left to Right, Top to Bottom)
- Some
extra shopping cash
in the form of a $25 gift card to either Amazon or Etsy (Winner's Choice). Provided by Britt of
The Pinnacle Project
.
- Gorgeous
custom hand-lettered holiday print
from
The Calligraphy Kitten
. Be sure to check out her other work too! Provided by local Phoenix artist, Olivia.
- A
darling journal set
to record all your wishes, hopes, and dreams for 2015. Provided by Lauren of
My Passion Journey
.
- More
shopping cash
in the form of an Amazon or Paypal gift card (again, Winner's Choice). Provided by
Copycat Crafts
.
- Stunning
Fine Art Print
by the amazing and talented husband-wife photography team
Grain&Compass
. Provided by Asharae of
This Wild Season
.
- Say hello to glowy skin with
SeaSource Detox Spa Foaming Sea Salt Scrub
from
Arbonne
. Provided by Cheryn of
Ruby Square
.
- Take your writing skills for a spin with an
opportunity to Guest Post
for a super inspirational blog. Provided by Raewyn of
Be a Warrior Queen
.
- Promote yourself with
free ad space
with two of the most lovely bloggers in all the land! Provided by Aimee of
This Darling Day
and Stephanie of
Stephy Shoots
.
- Deck the halls with your
choice of photo print
from the newest (greatest) photographer collaboration team around. Provided by
900 miles blog
.
a Rafflecopter giveaway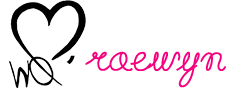 Check out one of our featured Warrior Queens: