Thank you Farm Fresh to You for sponsoring today's post! All opinions are my own.
I am absolutely horrible at eating my fruits and veggies. To be honest, I get most of my daily fruits from my trips to get a smoothie or acai bowl from Jamba Juice or Juice it Up! So when I remembered that my mom used to get
Farm Fresh to You
, I realized I should probably try it out.
Farm Fresh To You
is made up of local farms in Northern and Southern California. They pack up various organic fruits and vegetables and deliver them directly to your house, apartment or, even, office building. Not only is
Farm Fresh to You
healthy, but it is fast and convenient.
You will receive a box every week, on your doorstep between 8pm and 8am. The delivery window is at night, to ensure your box is delivered while you are home. If you're sleeping, it's much better to leave your box outside in a cool-er night than in the hot day.
Signing up is easy, especially with the refer-a-friend program! If you follow this
link,
you can begin to fill out the form - which first verifies that you live in a delivery area. Don't forget to use my code: RAEW5859
I didn't know that you could choose different box types, and then customize your box a few days before it arrives. Because I am so
bad
at cooking regularly, I opted for the "No Cooking" box, which is full of ready to eat fruits and veggies, as well as a few veggies that cook up relatively quick.
I was sort of skeptical about customizing my box, because I wanted to be surprised by it's contents, but I'm such a picky eater I knew I should customize it. That process was easy yet again. I checkmarked the items that I wanted and unchecked the items that I didn't want. You can even add extra stuff to the package - like organic apple sauce or almond butter.
I added both of those to my box, and anxiously awaited it's delivery. Of course, me being me, they ran into a problem delivering my box to me! My apartment office
say
they accept any packages for us, so I naively thought things would go smoothly. Because you need a key to our gate, I opted for them to drop off at the leasing office. My management told them they could not accept an open container of food. I understand why, but it was still super frustrating. Luckily,
Farm Fresh To You
was super quick, efficient and awesome about it. They sent me a couple of emails giving me a few options - including mailing them a copy of the key to the gate. I didn't want the food to get delivered and someone take it, so I opted to change the address to my mom's. Less than a week later, a new box arrived at my mom's house.
I forgot to customize that box, so I was indeed surprised by it's contents. Nevertheless, our tummies are very happy with the results. I did receive ONE item that I know I will never eat, but my dad was really excited to receive them along with his Christmas gifts. (Radishes, I've just never figured out how to like them).
Broccoli, my favorite
Radicchio and Lettuce
Carrots!!
Radishes
Naval oranges, apples, pears, kiwi and a lemon - for my lemon water!
As you can see my box was filled with a variety of fruits and vegetables. The boys and I are very excited to take these healthy snacks to work - especially with our roommate attempting to be vegan. Of course I can't get over how affordable it is for me to get local organic fruits and vegetables. We've tried going to the farmer's market, but I always end up spending way more on less food.
My mom used to get the boxes a few years ago, and I was always excited to see the different things she would receive - like romanesco broccoli, which I had never tried but is absolutely delicious!! If you're looking for an easy, efficient and healthier way to get your fruits and veggies for you and your family, follow this
link
and use my code. RAEW5859 You can also click on the banner below. Did I mention you get $10 off your first order??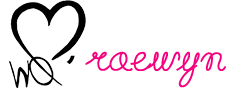 Check out one of our featured Warrior Queens: