Well, now that I'm back in action. It seems that my last Weekly Wishes was also my last habit post. Once again I'm counting November as a failure. But, today is December, which means it is a new month, and a new chance to make habits and wishes realities.
Oh also, today is Rabbit. I know I probably haven't explained Rabbit before, and it will probably not make much sense, but we'll give it a shot. When my brother was in 1st grade, his teacher would have a competition every month. On the first of the month, the first student to remember to say "Rabbit" to her would get a prize. Somehow, that bled into our family life and into the lives of friends. We don't have a prize, just bragging rights, but it becomes a vicious competition between us all. My brother has sense stepped out of the game (since he likes to sleep and always lost).
So, now that you have a weird little tidbit into my life, here are my habits from the past two months:
Two months ago
for the Make a Habit, Break a Habit
I wanted to
attempt no poo, wash my face daily,
and
wear lipstick more often.
I succeeded in all of it, but then failed at face washing and lipstick wearing in November. I was sick or tired too often to keep it up. I stuck with no poo all through November, however I noticed some crazy issues that have caused me to switch back to shampoo, though it is organic and close to chemical free. My pregnancy hormones have wrecked havoc on my hair going from too dry to greasy depending on where I was at in my no poo schedule. I'm too exhausted to figure it out, so I will just try again after I have my baby!
Last month, I wanted to focus on
breaking the habit of leaving a mess.
I failed at that one miserably. Hello exhaustion! I'm hoping to work on it again soon in the coming months. I also wanted to make the habit of
taking my vitamins daily
! I succeeded! This is probably because I have to take them for the baby!!
This month, I want to focus on something small - since I'm sleeping a ton I don't want to go all crazy. So I will keep attempting to clean things up, but my habit to make is a
bedtime routine
! I want to have a bedtime routine that includes QT with Iman as we're getting into bed. Sometimes we fail at going to bed together, but I think we could work something out, so that we have some time together before bed.
My wishes for this week:
1// Clean my apartment and bedroom so we can get a Christmas tree.
2// Get said Christmas tree and decorations.
3// Get through my days without being totally exhausted!!
What are your goals?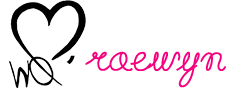 Check out one of our featured Warrior Queens: