I'm so excited to share my cousin's baby shower with you! the feedback I got on the trifle, was awesome, and I hope you guys love the rest of this baby shower! It was so much fun to plan!
First things first, don't stress out about it. You don't have to do crazy DIY crafts OR spend a ton of money to have a kick-ass baby shower. We did neither. Most of our supplies are from the 99 cent store, the Dollar store or Target.
I made the obligatory awesome it's a girl sign.
I found the polka dot banner at Target and purchased a black poster board at the Dollar Tree The black paper is totally cut uneven, but you can't tell, so don't stress about being a perfectionist!
This sign board is SO cool, and was super easy to make. My cousin's friend made it for her. She got the letters and the pregnant lady from Michael's scrapbook section. She modgepodged them onto a canvas. Everyone happened to sign on the outskirts and now she can put a picture of an ultrasound there!
My cousin thought it would be so much fun for us all to guess the baby's birth day so we picked up supplies (again, Dollar Tree, except the stamps are from Michael's) and set this up.
My cousin's friend also made this amazing diaper cake! I just can't wrap my head around them. She used bottles on the inside.
I knew I really wanted this coloring station. I printed out the alphabet (just by Googling a free printable) for everyone to color a page and sign it. I am going to take the pages to Staples or somewhere, and bind them together into a book for the baby.
I think it will be the best book for the baby to read! Speaking of books, we also chose to ask everyone to bring a book instead of a card for the baby. We wanted to start building the baby's library early, and hopefully, everyone wrote in the book so she'll have a note from us all!
The table pieces were super cool to make. My aunt does a lot of canning, so we just used some of her jars and put ribbon arond them and rubber duckies in the water!
The pink vase is from the 99 cent store and we have a really awesome flower store where my mom picked up the flowers.
We purchased a photobooth prop kit from Michael's. It was a hit, especially with the little kids! We taped the sticks onto the back because it was easier.
I am so obsessed with the prizes I made. We got these glasses at Michael's and I perused the 99 cent store for prizes. We found nail stickers, a ducky loofah and picture frames. We tied a ribbon around it and set it up to look like this. It was SO easy but looks so nice.
My aunt had these awesome pitchers for drinks. We wanted to do pink-ish drinks (obviously) so we did pink lemonade and cucumber watermelon water. The cups and napkins are from the 99 cent store and the straws are from Michael's.
My trifle!!! Let me tell you the story behind this trifle in particular. Some days, making a trifle is my original intention, but occasionally it is what has to happen. The week before my cousin's baby shower was the week that I had my breakdown. Baking generally helps me calm down, so I excitedly started to bake a zebra cake. Of course, I was worried about decorating it, but felt like I couldn't really fail.
My aunt had some left over angel food cake, so we put the two together.
I layered the angel food cake on the bottom and whipped cream on top. Then I layered crumbled zebra cake on top. I put my amazing filling on top. (If you didn't already see it, mix heavy whipping cream with pudding mix instead of milk for the most amazing filling). I mixed edible pink glitter into the filling because, why not! Following that, I put more angel food cake followed by pink frosting. I also put whipped cream on top and more edible glitter!
Have you ever thrown a baby shower? If you're looking for unique ideas, feel free to pin away!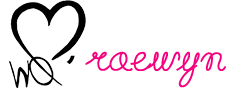 Check out one of our featured Warrior Queens: