Wow, it's been a week of the Not Just October giveaway and link up and we are generating quite some buzz! I love your support!!
My mom has just about reached her halfway point in treatment! I would really appreciate your thoughts this week. Her red blood cell count keeps going down, and if it continues she will need a blood transfusion. Eep!
Now for the fun part - the giveaway and the blog hop!! For the "link up" entry option below, please go to
last week's Not Just October post
. I love reading all of these posts! :)
Welcome to the first annual "Fight Like a Girl" Blog hop
Brought to you by
Blogging, Freebies & Giveaways
&
Up All Night Blogging

We are a community of bloggers that love throwing giveaways and bringing you amazing prizes! Each blogger on the list below has a minimum value of $10 but most giveaways exceed that limit! Be sure to "hop" along to each blog and enter to win some amazing prizes there is no limit to how many prizes you can win! please don't forget sharing is caring! Let your friends in on the fun!
Thank you for stopping by and Good luck!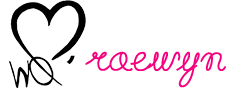 Check out one of our featured Warrior Queens: