At the risk of being that blogger, I wanted to dedicate today's post to my puppy, Bella. We've had her for about a month and I can't believe how crazy it all has been.
As you may have read, our
family dog passed away
on August 31. On September 1, we rescued 3 puppies from my mom's school. The principal was going to call animal control if we weren't able to get them in our car, and we are so happy that we were able to take them...especially with how much they have done to comfort us during the craziness of last month.
Of course they come with their share of rescue pet troubles - and expenses - but we're managing it all and these puppies are just so cute and loving to pass up...
I mean, I started an
Instagram for Bella
. You should probably go
follow
her cuteness. Here's a sneak peek!
Spending time with her brothers before we brought her home!
Bella even helps me with my blog pictures!
The day she went to the vet and got her cone of shame off!
Here she is in all of her football gear!!
Bella has even been featured on another Instagram!! Isn't she just the cutest??
Alsooo, here's the winner for mine and
Ruffled Paper's Mug
giveaway! Congrats
Emily!
a Rafflecopter giveaway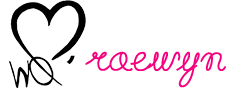 Check out one of our featured Warrior Queens: