Today I'm going to give you some advice that everyone gave me and I definitely didn't follow, no matter how desperately I tried...
That's right, today's the heavy money talk day. The dreaded day when you get engaged when you figure out just how much of your dreams you can afford...and how much you're going to need to be creative to make it work.
I'm going to preface with a reason as to
why
I didn't take this advice.
Every time I attempted to create a budget, I had a huge panic attack and ended up curling in a ball either crying, hyperventilating or sleeping. (This is common when faced with some things that completely overwhelm me.)
It's not that I regret it every day, but it is something I wish I had done. I desperately need to figure out a budgeting system in life in general and stick to it. It isn't something I've had, or learned growing up. I always have enough to pay my bills, but never enough to feel comfortable.
Life doesn't happen in miracles, but somehow I ended up with quite a few when planning my wedding. While budgeting is important, it is also important to hope and to know that you will have the wedding of your dreams. Sure, you might not be able to get married in Versaille (I'm looking at you, Bee) but you could include touches of Versaille at the garden venue you choose.
I want to stress that Iman and I did not run into any problems with important things like the venue, etc. I suppose we had a budget in a way...
but definitely not in the early stages
. As our wedding day began, we were out almost 3k for
a venue that our guests never saw.
That would be the biggest part to budget - don't think that you could make that work when the price range is vastly out of your budget. We thought that we could (he was getting a raise, I was getting a wonderful job...that both fell through).
In situations like that, there is almost always going to be another venue, or some way you could figure it out. So don't put that deposit down unless you know you can afford it.
It's really important to have a real talk with all parties involved in the payment process. I feel like, besides the guest list, this is the one thing that people fight about the most. There may be a lot of people funding your wedding - or there may just be your parents or yourself. If it's your parents and other people, the budget is even more important so that you don't inadvertently cause a problem with a family member.
Every time I watch Say Yes to the Dress and the girl picks the dress that is over her budget, I cringe.
You need to be realistic. Check out this awesome
wedding budget resource
; and this awesome
one that my wedding coordinator occasionally writes for
.
By the way, if you live in an expensive state (i.e. California like me) no matter what you see on
Pinterest about planning your wedding in under 5k
...there is no way that it will happen if you have over 100 guests and big dreams. You can cut and search out ways to get discounts...but you will probably give yourself an aneurism doing so. Things cost more here, so obviously, your wedding will cost more.
With that in mind, there are several ways to get things without paying for them...about which I will tell you next week. (I'll give you a hint, it was one of my biggest blessings!)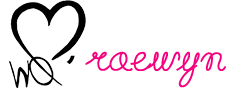 Check out one of our featured Warrior Queens: