Next up on the So You're Engaged series is one of the first things you should probably decide. I say probably, because many couples are engaged for quite awhile before deciding on a wedding date. You are far stronger people than we are...
Iman and I both had ideas in our minds of when we wanted to get married. I always wanted a spring wedding. It's my favorite season. He wanted to be married to me ASAP. He was okay with a spring wedding...if we had it in Spring 2013. If you notice above, we got engaged in November 2012.
When picking your date there are quite a few things to consider. My biggest concern was having
enough time to plan and book everything
. I didn't want the anxiety of finding a venue six months before my wedding (which I ended up with anyway, more on that later).
If you find yourself in this 6 month situation, check out the The Mad Dash Down The Aisle
. My wedding coordinator wrote this book and it was so helpful!
Spring 2014 seemed perfect to me - it gave me a comfortable year and a half to plan and DIY and enjoy the first months of our engagement.
To compromise we picked October 12, 2013. We picked the date right before our engagement party.
As soon as you get engaged, people are going to ask when the wedding is. It's like as soon as you get married (literally at the reception) people ask when you're going to have a baby.
They're excited, and some like to extreme plan. It's so easy to get caught up in the excitement. I mean, you're engaged, hello!! We had talked generalities of a date the night we got engaged...at the bar in Big Bear, celebrating.
Here's the thing though, we obviously didn't stick with that date.
We hadn't planned enough time to save money for the wedding, which could be common if you get swept into the excitement.
Be realistic and don't pick a date before you pick a venue. It makes things quite a bit more difficult.
There was this beautiful venue in Mission Viejo that was super cheap, but they booked a year out. If we had had our actual wedding date, instead of the original date, we could have booked them.
As we were paying the last bit of the first venue's deposit, we had a crazy break down and decided to push the wedding back. It was difficult, but necessary.
When considering your wedding date, it's also important to think of the important people in your life who live far away. When is the best time for travel? Are there any holidays around the date? Though we got married on the day before Easter, plane tickets were not exorbitant.
Our actual wedding date worked out a lot better for my mom, as well. She was on Spring Break the week before the wedding and was able to work on my wedding dress versus being completely overwhelmed with back to school and wedding planning.
I also paid attention to people's birthdays. When we were picking the second date, Iman wanted an April wedding. May was too far away and March was too March (oh how I tried to get married on pi day!)
So it went like this: April 5? Gregory's birthday. April 12? Katy's birthday (a bridesmaid). April 19? OPEN! Woo hoo!
Coincidentally, when I became a teacher, my spring break was the week following my wedding. Hello honeymoon!!
When you're picking your date, you should also think of your honeymoon. Where do you want to go? When? Again, think of traveling. Some people postpone a honeymoon because of travel price / difficulty getting time off work.
The most obvious thing you should consider - and that's why it's so far down the list - is wedding season! You might have that dream wedding date smack dab in the middle of wedding season. But if not, try to avoid May through September. That is prime wedding season - which is totally apparent by my Facebook feed's summer happenings.
The reason I mention this is that you may get crazy discounts for booking during the slower months!
What advice do you have for couples picking their wedding date?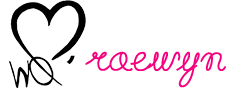 P.s. I am loving all of the positive feedback on this series! Thank you so much!!!
Check out one of our featured Warrior Queens: