Last week was rollercoaster-y and busy. This week will be super busy, too! Eep, but I got a lot of awesome pictures taken on my adventures (take a look at the end!)
1// Get some serious research in for this really exciting opportunity. I did great at this! Well, organizing. Researching, not so much but the ball is in my partner's court!
2// Get some serious love going on the Not Just October NPO!! Success!! Check out their new website :)
3// Take Bella to the dog park! We postponed this till this week because we wanted to be sure it was a "good" dog park. But she did get 2 playdates in!
4// Keep building my habits from last week. Oh EM gee I got this!
1// Feel Balanced. This one is more of a feeling I'm striving for, so no set guidelines.
2// Work at Home Plan. I'm finally going full time with my company, so I'm working out a plan to stay on task. ALSO, since I'm working less shifts this week, I picked up a couple of shifts working office stuff for a friend.
3// Take pictures at my adventures! This week I'm heading to Disneyland for a bachelorette, and then the wedding is Sunday! Pictures are a must
4// Bake something for my grandpa's wake.
I had so much fun this past weekend. I went to a pumpkin patch and to Queen Mary's Dark Harbor!
This was the best scare crow installation. It was made by a girl scout troupe!!
My "other family"
Iman and I painted pumpkins when we got home (note, these are not the finished products)
This man put a curse on me
Iman was too tall for the coffin :P
I am so grateful for our friend for getting us these tickets to Dark Harbor. The Queen Mary is legitimately haunted, and I've been on it a few times previously. Every year, a friend of mine runs the pyrotechnic team at this event, and this year we went and visited her!
p.s. I fed a baby lamb!
What wishes do you have this week? How did last week go?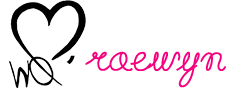 Check out one of our featured Warrior Queens: