I don't talk about it often, but a lot of my best friends live far away. We may not see each other every day...or even every year, but we always know that we're there whenever we need each other.
My O-Bff Ari and I!
Long distance relationships are difficult - whether those are romantic relationships or friendships. I couldn't tell you how often I feel my creative juices flowing at a "normal" hour by Cali standards, and I have to wait until the next morning to tell my soul sisters!
Case in point, Sunday night.
It's not only about the days where you are feeling completely inspired, some nights you just need to talk to that ONE PERSON and she's already in bed, fast asleep. There's also the days when you know your best friend is going through something, and all you want to do is be there for her. Phone calls and texts can only go so far, but sometimes that's all you've got!
My high school best friends, I made this in college when we were far apart.
Are you feeling the pain missing your long distance best friend? Today, (since I've been super missing my O-BFF) I decided to put together a list of ways to bridge the distance!
1.Send a Card!
I absolutely suck at actually mailing cards and packages. Seriously, you can ask one of my best friends Erykka who was at camp all summer and literally did not receive one reply to her letters. Well, I replied by text? Luckily, I discovered
Treat
by Shutterfly. You may or may not know that I am obsessed with Shutterfly. Seriously, I love it so much.
Treat
is the newest greeting card website by Shutterfly. You can create a greeting card and they will actually send it for you! What's more, you can put pictures on the cards...aka my favorite part about Shutterfly.
Treat makes the cutest cards!
2. Skype Dates!
Whenever my best friends and I have a spare moment (or I'm cleaning my room) we try to hop on Skype. It can be a little difficult for me to catch Ari - since she's in Grad School - but I can usually catch Paulina online!
3. Save your miles!
I've always been pretty lucky with my dad traveling for his job and collecting miles to send me to visit my friends in Ohio after I moved back home. After he stopped traveling as much, I was inspired to get an Alaska Airlines credit card to build miles. My goal was to be able to fly to Ohio or North Carolina and visit my girls. Fast forward a couple of months after I got it and Iman proposed. That card became the perfect way for me to get my long distance best friend to fly to my wedding!!
A few of my Ohio best friends who were able to come to my wedding!
4. Packed Party
has a package called
Miss You Bitch
, that I've been wanting to send. I haven't bought anything from them, but I follow their Instagram and
love
their images
5. Watch movies at the same time.
This is a trick Ari taught me. If you plan on seeing the same movie at the same time, you can talk all about it after as if you had been there together!!
If you can't do any of these things, it's always great to just send a "Hope your day is great, I'm thinking of you" text. That's my go-to.
And on that note, I'm off to text my girls.
This was not a sponsored post. I received no compensation for this post.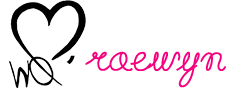 Check out one of our featured Warrior Queens: