*stumbles back in*
Oh hi, welcome back. That was a totally unintentional hiatus. Life got a little overwhelming, and I have the beginning stages of a cold. Boo!
Anyway, while I'm late to the game, today is my day to share my #BloggerLoveDare printable!
This dare has been really awesome for Iman and I. It has brought us closer - and is a great start to our marriage. We also have been working on
Our Q&A a Day: 3-Year Journal for 2 People
. We got it as a gift at my bridal shower and I absolutely love that we've been doing it for the past week!
If you want to learn more about the Blogger Love Dare, you can read about it
here
. If you want to purchase
The Love Dare
, I seriously recommend it. Iman and I are going to purchase it, so we can continue to challenge ourselves to love our deepest every day.
It's easy to get swept up into the daily life, and not make your relationship your priority. In my nontraditional sense, I believe that this book and challenge would be good for any serious relationship, not just a married couple. Perhaps do
The Love Dare
as an engaged couple, to strengthen your future marriage.
Love is Impossible. Today's really struck home with me, but I've spent all week trying to figure out the words to describe it. I just can't. So instead, I leave you with the printable.
And I promise, I'll be back tomorrow :)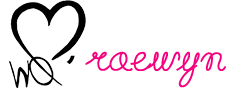 p.s. This post contains affiliate links to my Amazon Affiliates program.
Check out one of our featured Warrior Queens: