1// Finish cleaning and organizing. I am considering this a win. We still have a daily mess, but it's nothing like before. All of the laundry is done, kitty litter solution found, boxes are emptied and put away...success!
2// Bake something. I kept forgetting to buy eggs and sugar so, this didn't happen!
3// Hang Pictures. The boys failed on this one!
4// Build my Darby Smart DIY. I did it!! It's super cute, but my camera died so I didn't take pix while I was doing it.
5// Raise money for my CHOC Walk on Sunday! I successfully raised enough money to do the walk -- still accepting donations until Halloween! I ended up sleeping through the walk though #tiredpeopleproblems
1// Get some serious research in for this really exciting opportunity. Oh, I wish I could share, but we're just in the ideas stage!
2// Get some serious love going on the Not Just October NPO!! I am overwhelmed by all of the support we've had!!
3// Take Bella to the dog park! She needs more socializing!
4// Keep building my habits from last week. It's usually after 2 weeks that I falter...I'm currently at day 11!
_____________________________
You guys are in for a serious treat today! I've teamed up with some awesome lady bloggers to offer 19 - yes, NINETEEN - free ad spots to one lucky winner! The winner of this giveaway will win a ton of ad spots -
see a complete list
- and $25 PayPal cash. Who wouldn't love that?! Giveaway is open to everyone, and entries will be verified so don't cheat!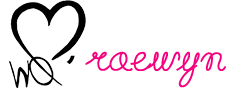 Check out one of our featured Warrior Queens: