Another week, another list of goals! What is super exciting about this week is that I am joining Lauren in her Make a Habit, Break a Habit link up. If you've been around for awhile, you know that I am horrible at habits. I think it has to do with my Gemini astrology sign. I seriously feel like I can get 12 days into a habit and then abandon it. This month's habit is going to be hygiene related.
That sounds like I don't take showers, but I swear I do. I have just decided to attempt the No Poo method of hair wash. In addition, I am trying to get into the habit of washing my face daily, as opposed to only when I wear makeup.
On that note, I am starting to wear lipstick more, and I think I want to make it a habit to always wear lipstick when I go out. That seems fun!!
Did you have goals for last week? Here are mine!
1// Catch up on some work. I got sort of caught up, I'm still working on this!
2// Make muchos progress on WordPress. I made lots of planning progress, not so much time on the computer progress.
3// Clean our bedroom. Ugh, that is my goal for today. We got a bookshelf, so I spent time doing that instead.
4// Start October off with a bang. I think this happened!!
1// Finish cleaning and organizing. I feel like it is SO close to happening!
2// Bake something. I have the itch, since this week is cooler and running the oven isn't miserable.
3// Hang Pictures. We have so many things that we've wanted to hang up, but weren't sure where because of our bookshelf...which we now have so PICTURE TIME! Gotta convince the hubby to go to Ace to get some essentials.
4// Build my Darby Smart DIY. Jeez, I've had this box for quite a while, and I have finally decided where I want the project. With the entire weekend off, I am planning on doing this!
What goals do you have for this week? What habits are you wanting to make or break? Link up here!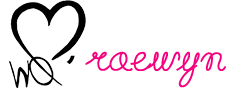 Check out one of our featured Warrior Queens: