I've been meaning to put it out there. To own up and let you all know and ask for advice because I sorely need it.
I had my big wedding breakdown about a week and a half ago and now, with 6 months until our wedding date, I don't have a wedding venue.
Yep, cancelled that thing. Nope, I don't have another venue in mind. We're probably not going to get the deposit back...and let's just say it was a hefty deposit.
I'll rewind for a second.
Remember when I said I worked out my
budget
? Well, I had. But then a series of things happened. Like, Iman's car is on its last legs and will need to be replaced before the wedding. We also both didn't get the raises we thought we would get early enough. I also cut down my hours at my second job because I was just exhausted and unhappy.
All of that combined left us with a situation. We
could
have the wedding we were planning, if we wanted to spend a couple of years
after
our wedding paying it off. Like most people, that's not something we really want to do. We've been doing all we can to get out of debt lately, it doesn't make sense to throw ourselves back in.
Especially when we want to buy a house or condo. But of course, it was up to me to say this. I know that Iman will do anything that I want. He will take me to Vegas tomorrow if that's what I wanted. But I'm the one who wanted the big wedding.
Then I realized, "Yes, I want a big wedding. But that doesn't have to mean a
fancy
wedding." Yeah, I know what you're saying. Fancy is what most weddings are. I've never been the fancy type. Give me my family and friends and some grub and I am the happiest girl in the world.
It came down to this:
I want to have my daddy walk me down the aisle to my best friend.
I want the people I love to witness and celebrate my best friend and share our promises to each other.
I want to capture the look on his face while we say those vows.
That's it. That's all that matters to me. The dress is important because of the love my mom is putting into it, and the love of the two moms who purchased important pieces of it.
So my question to you, my lovely friends who probably do not live in California, do you know somewhere for us to get married?
We cut the guest list as low as we could - 150 - and our wedding is in 6 months. A backyard wedding would be wonderful...if I knew someone with a big enough backyard. My aunt has offered, but we all think it might be a tight squeeze.
Our venue budget is around $3k.
Or of course if you want to let me know how
not
crazy I am and how
normal
it is for people to have freak outs and how we are making the smarter decision by saving money, I'd be eternally grateful. Everyone's saying it...but the support is always welcome!!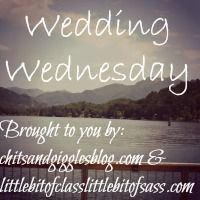 Check out one of our featured Warrior Queens: