It's the first day of fall and California spent the morning pretending it was going to actually have cold weather for once. It's quickly thrown a JK in our faces, but I took advantage and wore my favorite Sevenly sweatshirt as I dashed to
Walmart to get the best deal ever
...which totally inspired today's post. It does help that my mom's best friend gave me a Kate Spade handbag this past week...Paulina's so proud of me!
Today's the perfect day to switch purses - along with the season! Cleaning out my purse is so therapeutic, and I was able to grab the best essentials at Walmart to stock my purse.
Top of the list?
1. The
U By Kotex CleanWear Pads
- I know I'm always gabbin' about these things - but seriously,
Walmart exclusively offers
them with a
free Kleenex slim pack
, which comes in handy with cold season. These pads have the new
3D Capture Core
(duh, I was obsessed with them
here
) and are super comfortable, yet thin.
Of course, I have an awesome coupon for you. The
more times you share
, the more money you save when you head over to
Walmart
to get these
U By Kotex CleanWear Pads
(or the
click tampons
and
sleek tampons
!).
2. Bella's leash! As you can tell, this little girl is never far from her mama. Iman is totally jealous, but it's just because I was able to visit my mom more often when we first got them. She gets so excited whenever she sees me - even if I walked into the bedroom for a minute to change.
She wanted to be a part of the photoshoot
We're trying to get her to be less afraid, so I've been taking her wherever I go. She's been enjoying the car more than when we first got her.
3. My Erin Condren Planner. Yes, I'm still obsessed! It just has everything I need and all of the parts I loved about my high school planner but better.
4. My Be Kind sweatshirt from Sevenly. It's my favorite warm sweatshirt, and perfect for those moments California decides to be foggy.
5. My newest lipstick obsession - Jellybean by Too Faced. Seriously, I wear this every day at work!
It was hard to choose just five, since I'm usually stocked with my other
Walmart finds
- deoderant, chapstick, pens, etc. I'm a teacher and a server, so I'm always on the go and in need of this stuff!!
Pin this!
What do you have in your bag? Have you gone and gotten your coupon yet?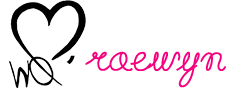 Check out one of our featured Warrior Queens: