Hello, hello!
As promised, I'm finally beginning my wedding series (since you're all probably bored of looking at my mushy wedding pictures). I'm calling this series "So you're engaged...now what?" and will be focusing on different aspects of your engagement and wedding planning.
To start...let's talk about the Pinterest board.
He's popped the question and you've told everyone and you've blissfully had that week of engagement bliss before you get into the planning. You're excited to start planning...
I can't tell you how many times someone said to me "I wish I had had Pinterest to help me plan my wedding!" while I was engaged. Read: It was a LOT!
I think Pinterest is both a blessing and a curse. You can find the most unique wedding quirks, advice and deals on Pinterest. That's a fact. Gone are the days when you had to spend a ton of money scouring wedding magazines (let's be honest, I didn't actually like
any
of the wedding magazines I read. I'm not mainstream enough).
At the same time, Pinterest can be completely and totally overwhelming - especially when you aren't sure what style you want your wedding. Here are my top tips on starting
your wedding Pinterest board.
1. First things first,
Congratulations!
I really hope you're starting your Pinterest board the day after you get engaged. Please, please, please do not start it before that. Or if you do, make it secret. I always thought it was weird to have wedding details planned out...when I didn't know who my groom would be. Of course, I hoped it would be my current boyfriend, but you never know for sure until he pops the question! So I waited to start my Pinterest board.
2. Brainstorm ideas with your fiance on how you both see your weddings. Some guys don't care. Some guys like to plan each detail with you. You're never going to know until you ask him- and how much would a wedding fight suck because you have an
image
of your wedding in your mind and his looks totally different.
3. Decide upon a color scheme or theme. Search those first.
4. Don't just meander over to the Pinterest Wedding section unless you want to have a panic attack in moments. It's not for the faint of heart. There are ideas everywhere and it's easy to just spend hours and hours pinning a million things that you will never do for your wedding.
5. Invite your bridesmaids and whoever else's input you value to your wedding board. That way they can pin ideas for you, too.
6. Once you have a healthy sized board going, make a list of your favorite links and show them to your fiance. (Unless he truly doesn't care. Iman had so much fun planning each part with me - not the actual crafting, but the ideas. He came up with so many of our ideas and it made our wedding so much more special).
You can follow my wedding board
here
! I would love to see your wedding board links below! (Even though I'm already married, I'm still obsessed).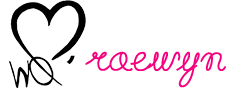 Check out one of our featured Warrior Queens: