Well, last week was a little ridiculous. I am hoping that this week brings new adventures, and good news (or at least no bad news like last week). I had every intention of blogging about starting a wedding Pinterest board last Wednesday, but I ended up needing to do some prep for work, found out my grandpa died and then spent a crazy day at work...where I forgot to eat again.
Thursday was better, but I was so exhausted. Ditto Friday. On Saturday we went to my grandparents' house, (after we picked out dresses for Jess's wedding!) My weekend was pretty relaxing and I totally had more to tell you but forgot. I woke up this morning from a bad dream, so I feel like I have an excuse. The good news is that I met all of my wishes from last week!!
1//Blog as much as possible. I'm going to count this as a win because it said as possible and well...it was impossible.

2//Leave for work before 6 am success!
3//Get everything situated for this termite situation! success!
4// Enjoy our stay at the hotel yesss!!
This week I'm going to focus on small things, but "housekeeping" type of things.
1// Take care of a lot of loose ends - return those pesky wedding gifts, register my truck Non-Op, remove it from insurance, ask to extend my forbearance, etc.
2// Don't wait for my friends to check up on me to talk to them
3// Understand Unity!!!! This is a big one because I'm teaching it on Wednesday and right now I get it...but I'm not sure I GET it. #3DVideoGameCreation
4// Do everything I can for the puppies so my mom can get more rest.
5// Have dinner with my padre.
I think these are all doable!! What is on your wish list this week?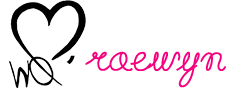 Check out one of our featured Warrior Queens: