I received this product complimentary to review.
This post is almost a week late, but we are going to pretend that I'm posting it right on time. Mostly because I can't believe I waited this long to share these earrings with you. I'm in love with them!!
Most of my jewelry is silver, but I've been trying to branch out lately to have a variety. When
Tiffany
asked if I wanted to be a part of this review and giveaway I started jumping up and down because I love, love, love pearls and these ones are so pretty.
Last year,
Elora
opened up an
Etsy Shop named Transcendence Designs
and began selling her homemade jewelry.
This quote from her shop is amazing.
"

I love seeing how different people, cultures, portray themselves--even through jewelry. What we wear says something about us. So I turned this passion into a business. I make jewelry that reflects a time, or place--whether it's very specific, or an idea."
I believe that you can feel the amount of care and love in each piece of jewelry.
I probably tried on more than 5 outfits to wear with these earrings. It wasn't because none of them looked good, it was because I couldn't decide. These clearly are going to be my newest go-to earrings. I mean, I can wear them to work because they aren't
super
fancy, but I can also wear them to a nice night out or a wedding.
Yes, I realize it might be weird that I planned a whole outfit around an accessory, but I know I'm not the only girl who does this. (Usually, everything is planned around my shoes).
I am definitely wearing this outfit to work on Wednesday. Maxi skirts are perfect for my days going from my hot car in LA to my super cold computer lab. Iman's grandmother gave me the top, and I absolutely love it, except it is a little short. The headband is from
Carpenter's Daughter
- my cousin-in-law's Etsy shop. I think it's perfect for fall!
You could win a pair of earrings to match mine! Enter the Rafflecopter below:
a Rafflecopter giveaway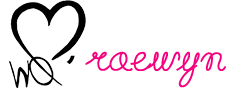 Check out one of our featured Warrior Queens: