Alright, it's time we have a talk about living with boys. I never really gave much thought to living with boys...my roommates always had boyfriends over, I always had boy-friends over and it was always just a normal thing to have guys in the kitchen or guys around to do stuff.
Actually, it would have been weird if no boys were ever over, but when you live with 10 girls in a dorm, or 4 other girls in a house...there's bound to be very few all girls nights. I was totally okay with that, though. I'm sort of androgynous.
Welcome to my life #husbandroommateandi
When Iman and I moved in together as the two of us, I told him I was super against having a roommate when we were married. I said that we could live with another couple or a roommate prior to marriage, but when we're married I just want it to be the two of us, like a family.
Well, then we got married and moved out and were having a grand old time together but wishing we had more money to do more things. So, to save money we stayed in a lot - I blogged and Iman played video games and our friend started coming over to play video games, too. I guess you could tell it was getting serious when he started bringing his own t.v. when he'd come over. That's probably when we started jokingly calling him Roomie.
This is how our sofa ALWAYS looks
Finally, it was discussed and we agreed upon it and he was sort of half living in our house half living at home? It was a very weird time for me because we hadn't made him a key yet and he also insisted on sleeping on the couch when we had an extra bedroom for him.
BUT, he's now an official roommate. I still have stuff in his room because that's where our desk is, but hey...that's all I've got in there now which I think is a great accomplishment!
Obligatory Crash picture, we miss you :(
Living with two guys is definitely interesting. On the one hand, it's like I'm living with my husband and my brother again (which is probably why it isn't so weird) and on the other hand there is a whole lot of gaming going on.
Literally, all we do is blog and game. Thursdays are Lauren nights though, so we add Lauren and her laptop to the mix. Saturdays are friend nights where we have friends over and don't videogame/blog but get drunk and play board games.
I sort of feel like I'm in high school again. But hey, I'm 25 and I'm not pregnant yet and who says that being an adult means we can't do fun things like this?
On top of that, having a roommate is incredibly nice because someone helps us with the chores! And he brings us food! Just last night he got hungry in the middle of the night, got Del Taco and texted us that he had breakfast in the fridge for us when we got up. It was such a sweet surprise in the morning!
His schedule is pretty opposite ours, so Iman and I still have a lot of alone time together. We don't include him in all of our plans and he doesn't include us in all of his. You know...how roommates are usually! It is nice though on the nights that Iman is working or out and there's another person home with me. I'm a scaredy cat of being home alone (maybe because creepers occasionally come to my door looking for the old renters.)
Have you ever lived with male roommates? Would you ever have a roommate after you're married?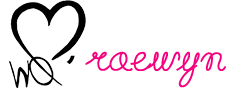 Check out one of our featured Warrior Queens: