It felt weird letting an almost full Sunday pass without sharing these! Next week, we're at 3 months of awesome links! Not only am I having a blast sharing links with you, but these links help me get re-inspired in the women's movement. I hope they inspire you!
Tiffany
shares one of her
female game changers
, and asks us - who has changed your life?
Have you ever been slut-shamed?
This social experiment
was the best read all week.
Body shaming goes across genders
- as women who claim our bodies are beautiful curvy...why don't we embrace fuller boys?
I love that this book
Jesus Feminist,
exists. My Feminist Methods teacher was a Catholic theologian, feminist lesbian and through her, was able to understand the complexities of Feminism, sexual orientation and religion. I think it is important for spiritual and religious women to know that being a feminist does not take away from your spiritual support.
Emma Watson's speech is going viral (thankfully) and I love this post on
The Accidental Mama
on
#WhyImAFeminist
Jemma
(who is still waiting for her precious baby to get here!) shared her tips to
achieving self-love
and you all know that I'm a sucker for that!
Speaking of self-love, it doesn't always have to be
rainbows and sequins
.
I'm always looking for more
tips on dealing with anxiety
It may seem glamorous to be a lady, but we should
never tell our daughters to be ladylike

.
Does anyone else agree that we should stop telling these
lies about sex to girls?
Have you ever truly thought of the difference in hormones makes on the body?
This video of a gender transformation
- and how its bettered his life, is inspiring.
Alyssa's
campus does
awesome
things. Recently, they did an event on banned books, but
this movement on sexual assault awareness
, takes the cake.
I can't wait to hear what you think of these! .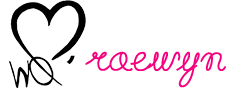 Check out one of our featured Warrior Queens: