Some days I wonder why it's so much harder to meet goals than other days. I'm sure you've also wondered the same. It's important to remember that why you may not reach your goals, you have still been productive. When this happens I count all of the productive things I've done...alongside of all of the moments that I've felt happy, smiled or relaxed.
It is important to make goals and to reach them, but life is not a checklist - though lists are fun. Life is lived in the in between times. :)
1// Go to Yoga! Dangit, I definitely went to none of the yoga classes I scheduled. I had some insomnia.
2//Attend all of my social engagements. I attended around half of the events I had planned.
3// Keep working on WordPress!
4// Keep reading. I read a little more, but I wouldn't count it as a finished goal.
1// Catch up on some work. I'm feeling overwhelmed again, hence why last week's goals did not get met!
2// Make muchos progress on WordPress. I just keep dreaming about my WordPress!!
3// Clean our bedroom. Clothes, clothes are everywhere!
4// Start October off with a bang. September, you've done quite a number on me, let's have a calmer October, how does that sound?
I hope you did better with your goals last week!!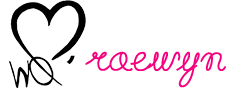 Check out one of our featured Warrior Queens: