Hiii!!
So I thought with everything going on, I'd share a couple of causes and fundraisers that I am doing / partaking in. I'm not sure how to word it so it makes sense, so instead I'm just going to share it with you!!
We just created a
YouCaring fundraiser
to raise money for my grandfather's memorial and to help my grandmother transition. We are going to be selling her house and she will move into a retirement home. She will have a very small social security income, so we are trying to take care of the memorial for her.
If you would like to help us out, please click
here
(or share it!). I also have the Widget on the sidebar :)
THANK YOU SO MUCH
In addition, I want to tell you about my favorite charity event each year.
Every year, I try to take part in the
CHOC Walk
at Disneyland. It is every October and it is a walk for the
Children's Hospital of Orange County.
It's really cool that participants get to walk through the public and behind the scenes parts of Disneyland and California Adventure.
When our family friend
Gregory
was treated for cancer, he was always at
CHOC
. The nurses were amazing and helped him get the best care. We always walk in memory of him, but I now know many others who have been helped by
CHOC
, including my maid of honor's niece this past year.
The walk is always very difficult because many former
CHOC
patients, their families and those who have lost children at
CHOC
do the walk. I cry every single time. I didn't have a chance to do it the last couple of years, but this year I am doing it with a blogger group! If you're in
Orange County or Los Angeles - join us
!
If you'd like to donate, this is my
link.
Seriously, I can't thank you all enough for all of the love and support these past few weeks!! You are truly amazing readers and have made me feel way more stable this past summer than I thought I could feel with all of this going on.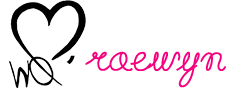 Check out one of our featured Warrior Queens: