1//
Start school on a great note.
Well, Wednesday was a little bit out of control, but I am confident that everything will be smooth for my first week of classes! I grabbed a ream of paper and printed everything out for a binder...can't wait for my Erin Condren to come in!! (If you use my referral code, you can get $10 off!)
2//
Pack lunches.
Yep! Good job Raewyn!
3//
Eat breakfast everyday
. Woah, there was a close moment there, but I managed to have my breakfast at 11 am, which I count because it was still AM.
4//
Set up my doctor appointments
I got one of two set up!
5/
/Return our last few wedding gifts
. I was supposed to do this yesterday, but then my doggy died :(
This week things are a little #OOC. Lemme do a quick breakdown for you...I'll say more in my life lately post tomorrow...
Today: Help my mom in her classroom, bbq at Jess, clean my apartment
Tuesday: Work in LA to fix Weds' stuff, psych appt, Boudin's dinner, drop kitties off at Sam's. Mom starts chemo.
Wednesday: Work, Check into hotel while they termite tent our apartment
Thursday: ditto
Friday: oil change, check out of hotel, work
Saturday: dress shopping for Jess's wedding!
Sunday: work and breatheeeeeee
So, that means these goals are going to be VERY simple...I'm always saying that I like to set myself up for success...
1//Blog as much as possible.

2//Leave for work before 6 am, so I can have some blog reading relax time before work.
3//Get everything situated for this termite situation!
4// Enjoy our stay at the hotel (paid for by our apartment complex).
What are your goals for this next week?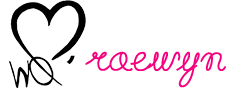 Check out one of our featured Warrior Queens: