This week has been a doozy. We've been up, down and all around but I've been enjoying it mostly - as a recluse.
Also, we are totally about to become "those people" with Bella, who came home late friday night by the way. I mean, she already has her own Instagram, since she will clearly be a complete football dog. I mean, during the fall we're either watching football or watching a recorded show. Except when the Angels are in the playoffs...or the Ducks start hockey on time.
Anyway, this week has been so inspiring with the posts I've found...I hope you like them!
This week's news focus has been the NFL and the abuse accusations. This post on The Feminist Feline took
all of my thoughts that I couldn't quite put into words and said them.
If you haven't guessed it, I love affirmations! I always forget to use them, but Jemma reminds us that
affirmations lead to a positive mind.
These
Five Things You Must Tell Your Parents Before They Die
is so, so important.
Marinashutup is one of my favorite vloggers and this video about
her struggles with depression
really hits home.
The way that
schools
are
slut shaming and humiliating young girls
makes me so, so angry.
Speaking of schools, these
feminist high school students
are amazing. Thank you for being a part of world change.
Sometimes I need to read things like this post on
How to Explain Feminism to Non-Feminist Women in a Non-Threatening Way.
I definitely needed this.
Falling From Grace posted the best blog about
transgender models.
You go girl!
This week, I discovered Anastasia Amour and her positive blog - this post on
authenticity and anxiety
spoke to me.
Sorry to turn on your waterworks buuuut....I had to do it. This
story is beautiful and heart wrenching
.
All of this is just a total yes. I can't even handle the truth in this
Buzzfeed Video about being a woman on the internet/
This
mom tells it like it is
, and I couldn't be more proud of her.
Would you take a second to do a
survey
about the WQ links posts?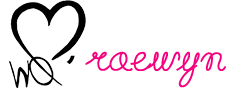 Check out one of our featured Warrior Queens: