I'm back for a second week of: So You're Engaged, Now What?
Besides picking our date (which we didn't stick with anyway), planning our engagement party was the very first thing I did when we got engaged. I knew my bridesmaids, but Iman wasn't sure on the number of his groomsmen and I really didn't want the number to be uneven. #ocdproblems
Now, give me a party to throw and I'm you're girl. I can throw together an impromptu party within an hour (complete with food, guests and some sort of decoration or theme). I can also spend forever picking out the perfect theme and creating everything.
My family is a party family. When we have parties it's not a little dinky dinner party (that's like, my ultimate goal), but a full blown occasion. Let's just say our birthday parties were "small" if there were only 75 people there - hence why our wedding was so large.
Note, take more pictures than I did. I literally have NONE with family
I spent quite some time agonizing over our engagement party before deciding: simple is better.
At least for me, I'm not a crazy glitter person, though I love to throw those parties for other people.
When you decide to plan your engagement party the first thing you need to think about is: How simple do you want it and who do you want to invite?
For us, we really wanted to get all of our family together to meet each other, finally. We also wanted to invite some friends. We looked at our engagement party as a chance to celebrate with some people who may not make the wedding guest list because of our budget. Some people send out wedding announcements for this, but we prefer to tell you in person.
Tiffany was my first friend. We don't talk often but I'm so happy she made it to the party!
While we kept it simple (I really don't think there were any decorations), we got creative with the food. I had some
Pinterest recipes
I wanted to try. Of course, I was still making food when our first guests arrived...but that's pretty typical of a Mexican family so no one minded.
TIP: Carry around a notepad and get everyone's addresses.
We used word of mouth and social media to invite people to our engagement party, although looking back, it would have been awesome to make real invitations and thank you cards. That stuff can get expensive though,
amiright?
Creating a
custom stamp
for our wedding would have saved so much money! Think about it, if you have one
"Thank you" stamp with your initials
, you can put it on every card - with a personal note of course. It creates a unified theme!
When
Diva Gone Domestic
contacted me for a giveaway I was ecstatic - but sad that I had missed the window of my own wedding. So I got a
stamp
for my WQ letters to test it out. They also offer
custom address stamps
- which I want so badly, but I have no idea if we will be moving in the next 9 months, and that would be such a waste!
Diva Gone Domestic was started by
Tara
and is a full design studio - including wedding invitations and graphic design. Currently, they're doing 25 days of giveaways - so head on over to their blog to find more giveaways!
These stamps are the popular
vintage wood-handle stamps
, which makes it so easy to use! You definitely want to kiss the paper, instead of stamping it super hard. A little bit goes a long way!
I received this product complimentary to review. All opinions are my own.
a Rafflecopter giveaway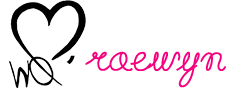 Check out one of our featured Warrior Queens: