Last week, was awesome as far as getting things done and as far as relationships go! My anxiety was a little bit higher. I would imagine this is because of the repercussions of everything, as well as coming off of my anxiety medicine.
I hadn't told anyone in blogland yet, but I've had quite a problem getting a follow-up appointment with my psychologist. They wouldn't renew my medicine without a follow-up appointment (Smart, thank you for being diligent) but they weren't flexible with me to get an appointment. I asked if the doctor could call me (this happened the day my grandfather died) and it has now been a week and a half with no call from the doctor.
I couldn't find a different doctor (and my primary wouldn't give me a perscription) so I decided to try to go off of it. It took me awhile to adjust, but now that everything has come to a head for me (which is usually when my anxiety lessens, I'm very good at having anxiety prior to an event or crisis), I am hoping it calms down. Let's see how this next week turns out!!
1// Take care of a lot of loose ends - well, I did mostly everything except for the returns! RAWR
2// Don't wait for my friends to check up on me to talk to them. I could have done better at this, but I didn't completely fail
3// Understand Unity!!!! SUCCESS!!! I did wonderful at this!
4// Do everything I can for the puppies I helped out as best I can, can't wait to bring Bella home!
5// Have dinner with my padre. We had an awesome Taco Tuesday!
I finally got my Erin Condren! Which means I am spending my week organizing as best I can! I am loving it so far!
1// Pick my Wordpress Theme! Last week when I saw my dad, I found out he already had my WP all set up for me to set it up (good job Raewyn for not realizing that's what he said)
2// Clean out my car. I definitely need to do this and need for it to stick this way! I used to have a box that worked in my old truck (if it didn't fit in the box, it couldn't stay in my car. I'm thinking of trying that out.
3// Write my submission for HerCampus's Breast Cancer Awareness Month!
4// Begin a journal. I've been meaning to do this one for awhile!
What do you wish you could get done this week?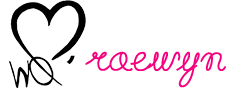 Check out one of our featured Warrior Queens: