You may not know it, but I am completely obsessed with pictures. You can probably guess since most bloggers are obsessed with pictures. I used to scrapbook but quickly got overwhelmed with everything.
Then I signed up for services like
Shutterfly
and
Groovebook
and my photo happiness was complete! I've bought photo books, photo cards, photo mugs...you name it.
But what I never got was photo magnets. Maybe that's because I didn't have my own fridge for awhile living the nomad life, but now we have a fridge. Technically two fridges, since our friend is borrowing the fridge we own and our apartment provided one, but I digress.
When I found out that
PicStick
wanted me to review their photo magnets I squealed.
Seriously, let's just talk about how last Thursday my best friend and I sat in my dining room convincing ourselves that we couldn't afford another photo thing because we need to pay bills.
It was a tough decision, but I think she'll be happy now that she can get photo magnets like mine at a discount with the code
QUEEN25
, courtesy of
PicStick
for my readers.
Yes, I realize I look dead in that top left corner. This was when I fell asleep on the way to Vegas and we laugh about the way it looks like the boys are transporting a dead body.
These magnets came so fast - less than a week - and they came all the way from England. Which is pretty cool. I put some European pictures in there to make myself feel more exotic. (My brain has a weird thought process).
Did I mention I love magnets? I have so many that don't hold anything up and Iman makes fun of me for it
See, I told you we love pictures. These are just the pictures that we have printed since we moved into our apartment. But now my apartment is filled with pictures that I love! I chose to print mostly pictures from this chapter of our life.
I made sure that Jimi was on the magnets since he lives here too
#RoomieLife
.
On
PickStick
you can pick where you get your pictures: Upload, Facebook or Dropbox. I chose to use my
Instagram
pictures that are on my FB because I always put my favorite pictures on
Instagram
.
The process was so easy, pick 9 photos and crop them, preview the print and purchase! Actually deciding the 9 photos is probably going to be what takes you the longest (but hey, you can always buy more than one sheet!) It even automatically rotates your pictures for you!
The sheets are $14.99, but that includes FREE shipping. Free shipping from the UK? I'm in! With the discount
QUEEN25
, it is just over $10. Seriously a great deal!
How awesome would this be as a gift for a loved one or friend, especially one who just celebrated a new life event?
I received this product complimentary to review, but all opinions are my own!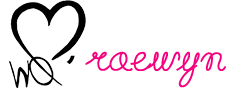 Check out one of our featured Warrior Queens: