So I'm watching the Ohio State game finally relaxing after a long, loooong week. I don't usually do recaps but I wanted to explain why I was MIA when I was posting daily for a few weeks. I also want to show my awesome Ohio State memes I found. I guess I will have to post my awesome OSU posts throughout the season.
Monday: I worked both jobs, essentially working from 8 a.m. - 12 a.m. I have also been doing freelance social media for my old boss, so that is what I do on my lunch break. I did make an extra $100 that I was not planning on making. I had some pretty awesome Draft Party tables!
Tuesday: I only worked at the auto shop, but it was a stressful day. We're in the midst of a transition to a new program and I'm taking on more work. I slept 4 hours this night.
Wednesday: I had a 10 minute speech, worked at the autoshop (through lunch), got off of work, went to Iman's work to eat dinner and then headed on over to work 6-12:30. It was a completely awesome shift. I was in dining and had a lot of draft parties. I was busy but everyone was totally cool and I ended up making my highest in tips ever. The whole day I was a zombie, but super appreciative of everything. On my way home I got hit by a hit and run driver. My car and I are mostly okay. I probably need an alignment and my neck has been hurting. Luckily I have my chiro visits. Iman was driving ahead of me so he was able to get the driver's license plate. We had to wait up until 1:45 for the CHP officers to come give them a statement. I'm not sure if they found the driver, but I hope so. I filed a claim on Thursday.
Thursday and Friday were just filled with being super busy at work and trying to rest when I got home. I'm behind by three days or so, plus it is a holiday weekend (we're open today and Monday), so I might be 5 days behind. Plus we have training next week for our new system. BUT I am planning on prescheduling posts so I don't run into the same problem.
Since it's Saturday...maybe an Instarecap? :)
Dead on a Saturday Night Closing Shift
Monday Night Baggy Eyes after Work
Trying to remain relaxed and caffeinated Tuesday's lunch
Tuesday Macaroons from our Director of Marketing
CARABOX! I love Snailmail
VOX BOX. Great thing to come home to after the accident
Some TBT modeling action
Crash and I love Ohio State Football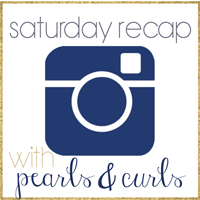 P.s. This
link
is funny.
Have a wonderful weekend!