I have a confession to make.
I cannot remember the order of my events at my wedding. Sure, I could probably go look at my emails to Liz and see what order we put everything in, but really it's just one big blur of happy things, with some awkward moments mixed in.
My dad kicked off our speeches. It was short and sweet and welcomed everyone, pretty much.
They made me drink Champagne.
Iman's dad's speech was so touching. We all cried. When he got choked up, I just lost it. I just love that man.
I love this picture of my mom and I! She helped me put on my converse.
Here's a funny story about when we went to cut the cake. Our DJ announced it and I got up from the table to go over and midway there I froze.
See, my garter had not been cooperating all day. It fit, but once I started moving and my leg got sweaty (which I never realized happened), it would just keep falling.
We tried a ton of different things, and finally used carpet tape to tape it to my thigh. This worked for the longest time. At least a couple of hours. Until we went to cut the cake and it started falling.
So I froze. Liz quickly came over and discreetly fixed the problem for me.
I knew then and there that she's the best wedding coordinator a girl could have.
We really wanted to do cupcakes, but still have something to cut. So my mom's friend made us a little cake, too. It's currently in our freezer.
We played nice with the cake eating...although, I'm a midget next to Iman so I am sure it looked funny.
I can't get enough of this picture. It's got our shoes and us kissing and ahhh.
This is the best stolen moment picture from our wedding.
I know I've just been sharing wedding pictures, but I am really excited to begin posting my DIY projects and tips! They're coming soon!!!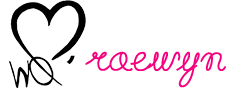 Check out one of our featured Warrior Queens: