Over the years, Barbie has always been controversial for her looks - but her career path has always been on point (I never thought I needed to look like my Barbie like some people say). Finally, there is
Entrepreneur Barbie - along with an Entrepreneur program for young girls!
STOKED.
This
Warrior Queen
(literally, she is nicknamed that by her friends, like I am), is fighting like a girl!
I'm loving
this 13 year old girl who pitched
the first
shut out
game in Little League World Series history.
Every girl should feel comfortable about
all parts of her body
. Note: NSFW.
Calling
Miley Cyrus a slut
is wrong on so many levels, especially the one that allows women to have sexuality.
Well, that's all I've got for you today! I've been trying to get all prepped for back to school next week (and write all my blog posts) Wish me luck!!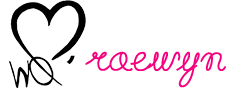 Check out one of our featured Warrior Queens: