Let me preface this: I think that the Ice Bucket Challenge is a wonderful idea to raise awareness, just like The Invisible Children's videos were a wonderful way to raise awareness. I am not criticizing anyone who participated in any of these causes or in any causes in general. On the contrary, I am ecstatic that people are taking part and raising awareness and donating. I'm not bashing on any of it, merely asking you to think deeper, care deeper.
I've done a lot of research on this challenge in the past few days.
Ever since I heard about this challenge I had mixed feelings. It annoyed me that people were promoting it as "do the challenge or donate $100. Yes, it is wonderful that people are raising awareness, and I know that not all of us can donate,
but
the way it became such a fad - in the same way The Invisible Children became a fad - really made me sad about our society.
Here's a Vlog I recorded about Kony 2012.
As I've said in a Facebook discussion, I think that it should have been marketed differently. If we had people sponsor our Ice Bucket Challenge, we could raise more money! Iman's cousin shaved his head for Saint Jude's Children's hospital. He had a fundraising website and people helped him raise money for his goal.
My friend
Ariana
, regularly does UNICEF's "Live Below The Line" where she raises money and eats off of a few dollars for a week - just like children who are starving in other countries do.
I think
these are wonderful ways to raise money.
At any rate, it makes me sad that the people who do the ice bucket challenge don't all donate. I am sure some donate - especially since the challenge has raised $15.6 million. Are we only going to do a challenge like this or raise money like this because the social campaign is innovative and becomes a fad?
No! We should be doing this because we actually care and want to make a difference and raise money for a cause.
On top of that, I've been getting pretty annoyed with Californians for doing this. Some people say that there isn't much water being wasted on this challenge, but the fact still remains that water is being wasted.
We're in a drought in California. I've
written about it on the blog
before, and I seriously try as hard as I can to save water. I haven't washed my car in months. I get annoyed when people wash sidewalks. I would prefer to have an eco-friendly desert-scape yard. I shower every few days, and my showers rarely last more than 10 minutes. We wash our clothes once a month and wash the dishes every couple of days.
Doing the Ice Bucket challenge seems to waste water to me. Even when people do it over a pool - pools (and boy do us Californians love our pools) waste water!
As you can see, my issues with this challenge and others like it are on a deeper level. I want us to think
more
about this challenge. To do
more. If we don't challenge ourselves, then what good is the challenge?
P.s.
This article
says everything I think about this.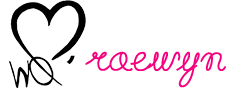 Check out one of our featured Warrior Queens: