Woah, hey! It's late in the day :) Since I didn't feel well most of last week, I moseyed around yesterday after my work meeting and then some friends came over and I didn't quite finish scheduling this.
I'm just so excited to share these links every week, and can't believe we are already at 5!!
Of course I believe, men should be feminists, too.
This website dedicated to the new misogyny
makes me really happy. It's ran by a MAN. He also has a website called
Confused Cats Against Feminism
which really makes me laugh. Shout out to Michelle, for telling me about it!
The Bloggess
is another awesome feminist blogger, who writes about
Women Who Are Ambivalent About Women Against Women Against Feminism
(it's a mouthful, but a good read that gets you thinking).
This is one of the truest examples of
#BeBrave
that I've ever seen! So proud of this
Warrior Queen
and what she's overcome.
This high school girl
is exactly who I was in high school, and someone that I still strive to be.
Do you know where you stand in your universe?
This self-reflection
is definitely a warrior queen moment.
Have a great week!!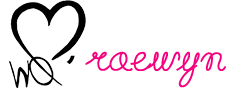 Check out one of our featured Warrior Queens: