I received this product as compensation for this review. All opinions are my own.
This is officially my first full-blown product review and I'm really excited. Not only because I have a giveaway at the end, but because I loved these products.
I normally dislike writing reviews - I blame my journalism days and internship. At one point I got all reviewed out, which is why you haven't seen any reviews on my blog. If I'm writing a review, you know it's for something good!
At the end of June, I received
Neocell's Beauty Bursts
and
Keratin Hair Volumizer
. I was so excited to start the
beauty bursts
because - well - I love candy and that is exactly what they taste like!! I got the berry burst, because I had read in another review they tasted like Starbursts. I'm all about the Starbursts. Plus, if I can chew my vitamins, I am a happy girl. (Aka, when I found out they have gummy prenatals I decided I could get pregnant.)
I was super excited to see these
Beauty Bursts
at Sprouts, so that I can replenish my stock. A recommended dosage is 2 per day, and I can honestly say I looked forward to chewing them.
Not only did they taste delicious, but they saved my skin! I probably didn't mention it on here because I don't usually talk about my appearance, but for the past 6 months or so, I had a weird dry spot on my left cheek. No matter what I did, it would always come back. I think it's from my contact solution. But I tried everything my friends and I could think of and it always came back.
Before, notice the discoloration and bumps on my left cheek
Well now it is gone! My skin is SO soft and definitely not dry. Also, I'm sure my skin would look worlds better if I washed my face on a daily basis, but I suck at creating habits...so there's that.
After! Even skin tone, no more dry patch
The Keratin Hair Volumizer
is a pill, which is not usually my cup of tea. I really suck at remembering to swallow pills, so I didn't take these as religiously. My hair is quite voluminous on its own though, so I wasn't super concerned. I was lucky enough to receive
two
bottles, and I gave one to my mom because she has thin hair (aka opposite of me). She hasn't started taking them yet, but she is saving them for when she is growing her hair back after chemo.
The Beauty Bursts do not contain gluten, soy, palm oil, or artificial colors or flavors. They contain Hydrolyzed Collagen 1 & 3, Hyaluronic Acid, Vitamin C, rice syrup, dried cane syrup, sunflower lecithin and oil, citrus bioflavinoids. 40 calories per serving of two.
The Keratin Hair Volumizer containst Cynatine HNS Solubilized Kerating, Hydrolyzed Super Collagen, Amla Extract and Vitamin C.
Now for the giveaway!! One lucky winner will receive both the Beauty Bursts (in Berry or Chocolate Mint) and Keratin Hair Volumizer! The winner will be notified by email and must reply within 48 hours. The prize will come directly from Neocell.
a Rafflecopter giveaway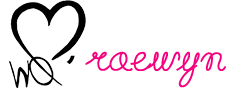 Check out one of our featured Warrior Queens: