I wrote this post out in my head and had the perfect opening sentence (I can be reallllyy good at leads), but I was driving and by the time I got home to write it down, I forgot it. So, I guess this is the opening of this blog post. Yet another real look into my life and anxiety.
I've been on my medicine for about half of a month now and I can actually say that I feel like I can face my days with less anxiety, though there are still some days that are physically impossible to face. That's the thing with mental illness, it's a silent struggle, but it isn't all in your head.
Of course, the reasoning behind my anxiety and panic stems from somewhere in my brain - somewhere during processing events and feelings and thoughts. Something many people don't understand though, is that it usually turns into a physical feeling.
You're limbs can go numb; your eyesight can get fuzzy; and any number of physical things can happen. My most common is to have a tight feeling in my chest (which, I have as I write this, for reasons unknown) and difficulty breathing. I'm still breathing, but I feel like it is difficult to breathe, so I breathe faster or deeper and sometimes that can lead to hyperventilating. Other times, my heart pounds out of my chest, pumping so fast and pumping adrenaline through my body.
It's no wonder people who don't realize they have anxiety, go to the ER for panic attacks. It can feel like a heart attack.
It is so crazy to think about how the chemicals in our brains and bodies can control all of this based off of a thought that we had or a reaction or something we felt, but we don't even realize it. That's another thing about anxiety disorders, oftentimes, you can't place why you're feeling this way. You can only take steps to prevent and relax yourself.
This photo is circa 2009 right before I moved home from Ohio. I'm smiling, but I had been panicking and crying moments before.
I know I've mentioned before the time in my life where I had upwards of 20 panic attacks a day. My therapist taught me to face my emotions, and the number decreased. I didn't realize I wasn't facing my emotions or feeling them; I thought I was. But, she taught me to get angry when something happens, instead of just accepting it. If only because getting angry would force me to address the event and come up with a solution.
I've been facing my emotions for years now, but it doesn't fix everything. This time around, my anxiety is so general, I can't seem to find where it stems from, besides feeling overwhelmed. There are only so many steps to take to stop feeling overwhelmed, save for hiding from everything - but that doesn't really fix the problem in the end.
I take my steps and I go through some rough days and I go through some amazing days. My medicine makes me feel pretty go with the flow and I really like that feeling. I imagine it is a feeling that "normal" people feel often. When everyone told me that it would just make each day more manageable, I didn't know what they mean, but now I understand. It means that each day isn't scary; it's exciting or happy.
Of course, I still have my days, like on Tuesday when I spent most of my day focusing on breathing because it seemed difficult to do. But then I woke up yesterday and today, feeling the exact opposite.
I am glad that people are trying to be more understanding of mental illness after Robin Williams' passing. Really, the best thing to do is to try to be understanding. Don't just spit out "comforting" words, because those words might actually make someone's feelings worse. Instead, ask the person how you can make them feel more comfortable. They may not know the answer, but they will appreciate your effort to understand. Oftentimes, people who struggle with mental illness have done so for so long that they have their tricks. If you ask, they will gladly share.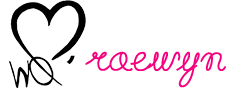 Check out one of our featured Warrior Queens: