How is it already another week? Last week was more productive (a little anxious, but overall, relaxing because I was given some days off of work). How was your last week?
1// Have a date day with Iman. We had a couple! On Weds, we walked from our apartment to a Pho place about a mile away, then on Friday we ordered in and watched movies just us two.
2// Get the kitties teeth cleaned / check up. They are healthy as can be! They were really entertaining when they were coming off the anasthesia.
3// Meet my cousin's baby!!!! She's here!
4// Make a blog calendar for September
5// Set up some doctor's appointments. I still need to find a therapist and set up a dentist appointment!
1//
Start school on a great note.
I have prep for my classes this week, and I'm hoping to start it out grounded. It's a lot more running around than last year, but I am excited.
2//
Pack lunches.
Since I'm only working in LA two days a week, this shouldn't be
as
difficult as it was for me last year. I'm hoping to get into the habit, and of having healthy breakfasts in the morning - even if they are just breakfast carnation smoothies!
3//
Eat breakfast everyday
. I royally suck at this, but I know it is so important. I am going to go grocery shopping and get the essentials.
All
of my
Zone Perfect Nutrition Bars
should help out!
4//
Set up my doctor appointments
that I was supposed to set up last week. I was unsure what my schedule would be, but I did set up an oil change for my car!
5/
/Return our last few wedding gifts
. We have a couple of duplicates left that I want to return so that I can get some new black shirts for my restaurant job.
What are your goals for this week? How can I motivate you to complete them?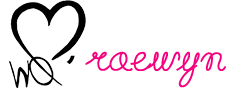 Check out one of our featured Warrior Queens: