Thanks to U by Kotex® Pads for sponsoring today's discussion
When I was in Vegas a few weeks ago, I experienced something that is one of every girl's nightmares. Vegas is usually a time for confidence and sexiness and the skimpier clothing, the better. I left for the weekend excited and ecstatic and all around ready for a Vegas trip...for hours spent at the pool, only to realize in the car ride over that it was
that
weekend. You know what weekend I'm talking about. The one weekend a month when I dread having to go to a pool...or in this worst case situation, share a hotel room with someone other than my husband.
Of course, I got my period while we were sharing a hotel room with Iman's friend. All I could think about was how excited I was to spend the weekend in the pool, until my cramps started as we drove to Vegas and I felt such a sinking feeling.
I wasn't just worried about my undies, I was worried about everything. Ever since I went off birth control, my periods have become less predictable. Note to everyone else, don't decide to end your birth control mid week so you start your period on the weekend. Worst decision, EVER.
Until,
U by Kotex
came into my life, that is.
It feels like my periods been getting progressively worse and my confidence has definitely wavered around this time of the month. I wasn't ever one to rock white while on my period, or rock the tampons. I've always been more of a
pad person
. Normally confident and bubbly me, was finding more reasons to stay inside during that weekend a month.
I'm totally going undie shopping this weekend and I am feeling confident enough to buy some sexy new undies to wear at any time of the month.
U by Kotex
definitely saves my undies.
When I was in Vegas, I felt comfortable enough to sleep in pajama shorts, while sharing a room with a guy that is not my husband. And it worked.
The 3-D Core technology
is
amazing.
I didn't realize that
a pad
could feel so comfortable and be so effective. I had written my period weeks off to being uncomfortable and lacking confidence.
I remember the days when I didn't get my period (gotta love Implanon - it's the best form of birth control!) but when the dosage started running out and I went back onto Ortho Tri-Cyclen Lo my period got worse. Then I went off birth control and they got worse, again.
None of that seems to matter now that I've got
U by Kotex
. I guarantee you can feel the same way as me, too. Many of my friends aren't tampon girls, but they wear them because they feel weird wearing pads. I shared my little secret with them (in the form of these wonderful
FREE samples
) and they are just as excited as me.
Even if you're a tampon girl,
U by Kotex
has got you covered. Sometimes
a pad
is more comfortable at night (so you don't have to worry about TSS, amiright?).
So on those days when my confidence is subpar -
U by Kotex
is by my side, and they'll be right there with you, too.
Get your
free sample
and join me in my quest to
#SaveTheUndies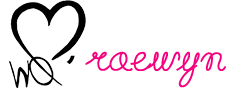 Check out one of our featured Warrior Queens: