I'm so excited because today you will find me over at The Blog Baton! I love what Mason Like the Jar has done for the blogging community. Of course, lucky me, gets the baton on the day that I'm seeing Eminem and Rihanna's Monster Tour so you better believe there will be some awesome pix! Head on over to insta @theblogbaton to follow along!
Today I want to share with you an amazing cause - and a chance to purchase some awesome handmade headbands from my cousin-in-law (Is that a real thing?) I can't say enough how much I adore Alisha and her company,
Carpenter's Daughter
. I feel so blessed to have met her, be a part of her family and witness her heart and passion.
Carpenter's Daughter
was created by Iman's cousin Alisha. She's 6'1 (they're giants in his family, I swear. His mom was tall, too) and spent much of her life unable to find clothes to fit her. She's created
Carpenter's Daughter
to create clothing for all body types. Currently, she creates boho headbands, until she gets her fashion degree!
Why
Carpenter's Daughter
? "
I grew up in, and am still inspired by, a very creative family. My Mom works wonders on people's hair and my Dad builds beautiful, custom homes. Watching my parents over the years, I have learned very quickly that hard work & able hands make wonderful masterpieces. To this day, in our spare moments, my Dad & I still make all sorts of custom wood work pieces together like we did when I was a 'little' girl. It was in those precious moments growing up & creating where he taught me about the love of another Carpenter named Jesus Christ."
Until the end of August,
Carpenter's Daughter
will donate 25% of each purchase of their pink diamond turban headband to the Michael J. Foxx's Foundation for Parkinsons.
Alisha's friend
Lauren
, is on a mission to honor her
Father's legacy
through running! In her words, "I got my love of chocolate, music and sports from my dad (he loved to cycle, I love to run). He passed away at age 42 from complications of
Parkinson's disease
, a neurological disorder. This year I felt convicted to turn my love of running into a greater purpose, one that would honor my dad's memory and work towards the effort to
find a cure for Parkinson's
, so I signed up for my first FULL marathon to benefit the
Michael J. Fox Foundation for Parkinson's Research
. When training gets tough, I remind myself to 'Run for Dad, run for those supporting me, and to run for those who can't.' Free movement is such a gift, and I am thankful to be able to use that gift to help find a cure and #outrunparkinsons!"
Rochelle Sheri Photography
You can purchase your headband
here
.
If you'd prefer to donate to
Lauren's
race, follow
this link
to her fundraising page.
I absolutely love
CD's headbands
, and can't wait for my two new ones to come in the mail!!
Alisha has one of the biggest hearts and I truly think we are soul sisters. So go check out
Carpenter's Daughter
and get your headband. What are you waiting for??
At the very least, go and follow
@CarpentersDaughter
on Instagram because tomorrow Alisha is hosting a giveaway! Speaking of giveaways, don't forget about my
giveaway!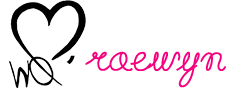 Check out one of our featured Warrior Queens: