Last week's goals...
1// Start waking up earlier. I tried. That counts, right?
2// Send the letters I've been meaning to send. Oops.
3// Finish changing my name I did some of this. I really just do it as the opportunity arises.
4// Go shopping for some new bras. As Ady said, "Treat yo'self" I splurged at VS. 3 bras, 2 yoga bras, 2 shirts, 5 pairs of panties and a sweatshirt!
5// Be there for my cousin as she has her baby!! She hasn't had her baby yet!
Well, I sort of failed last week. Last week was another week of dealing with my anxiety and trying to live in the moment. I keep running all over the place and feeling so overwhelmed. This week's goals will hopefully be easier!
1// Have a date day with Iman. We haven't had a date day in awhile since we've been broke most of the summer. We've just been hanging out at home, but this time we have to do something!
2// Ge the kitties teeth cleaned / check up. To be fair, this is scheduled for today because they are bug bombing our apartment so I needed to get the kitties out of the house. But it's been a goal for awhile.
3// Meet my cousin's baby!!!! She's due on Wednesday.
4// Make a blog calendar for September
5// Set up some doctor's appointments. I need to find a therapist and set up a dentist appointment!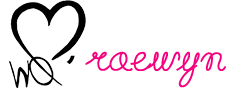 Check out one of our featured Warrior Queens: