Well, we've reached the end of my wedding photos to share. I've saved the wedding party (the best) for last!! I know I didn't share too many family pictures, I do that out of respect for my family members.
Instead of doing regular bridal party pictures, we mostly did silly ones. Well, I did at least. I wanted to have a picture with each of my bridesmaids, while Iman preferred to do a bunch of group shots with the guys.
We took most of our pictures in the same area as our ceremony. I sort of regretted it, immediately, but I know now that my favorite pictures are the candid ones.
They were so much fun (but I was sort of bossy because I was so ready for pictures to be done, and we were running late).
This is my Maid of Honor!
We made her dress slightly different than the others, so she stood out as the maid of honor. Plus this dress looks rocking on her.
This is my best friend from first grade.
She stole my best friend in 1st grade, but that didn't stop us from being best friends ourselves. We're really similar and she stays the night like 2 nights a week. She'll probably kill me for saying this, but we got spray tans before the wedding and this is the darkest I've ever seen her. She looks amazing tan and I've been trying to convince her to go in the sun ever since.
She's my partner in crime whenever I need to go to a concert or on a crazy adventure. She's pouting because I'm now a taken woman, hence my huge grin. I still call her wifey so, whateva. Funny story, her boyfriend's last name is the same as my maiden last name (which isn't hard) and she used to pretend to be my husband's sister to get free pizza...so, basically we have a twisted family.
This is my "sister in law."
Her husband is Iman's best friend and best man. I'm so happy how close we've become in the past few years. The only problem we have is that she's allergic to cats. NO!!
She's one of two junior birdesmaids, though I can't seem to find a picture of my cousin and I. Iman downloaded the pictures from the wedding website, so he might have missed some :P Both girls are 13 and had a different color dress than the bridesmaids. I'm pretty sure it was their first time wearing high heels and they walked like a champ.
This is my high school best friend.
We were on the newspaper staff together and worked my first job together. She's pretty much the reason I didn't get my driver's license until I was 17 - she was always driving me everywhere.
Here's all of us girls being goofy!! (There wasn't a picture where everyone had their eyes open)
Now for these handsome boys! Iman had his two brothers as junior groomsman, four of his best friends and my brother.
I love their seriousness with Iman's grin. And the shoes, oh I love the shoes.
See, the shoes...
Note the Warrior Queen wristbands!!!
And here are the husband's shoes in all their glory!!
You've all seen this picture before BUT I noticed last night that Iman's brother (on the right) happened to grab his moustache place card and had it on his face!!
THIS picture! Ahhhh!
So, Shutterfly sent me a huge free print of this. I'm looking for the perfect frame but I love it...even though I yelled at everyone to stop talking while this picture was being taken.
Next week I'm going to start this whole wedding process over! I'm going to give you all of my tips from engagement to honeymoon!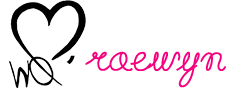 Check out one of our featured Warrior Queens: