I've felt a bit more empowered this week than usual. Maybe it's a combination of knowing what is going to happen with my mom and feeling more in control of my anxiety (because just having a plan makes me feel better).
This week's links are very blog-heavy, which makes me super happy!! I can't wait to hear what you think about them.
Are you a
believer or a skeptic?
Elizabeth at
October June
talks about how at the very least, you should believe in yourself.
I just love the
#DontTrySoHard
link up over at
Treasure Tromp
. I met Nicole at a Bloggers Giving Back event and she is absolutely the sweetest. This link up is perfect for anyone who is feeling a little down on themselves.
Everyone seriously needs to go read
this blog post about telling our stories
and follow
Britt
immediately. She's new to the blog world and totally going places, and I can't wait to see where life takes her. Oh, and on a personal note, I've known her for ten years...and her son is the cutest thing ever.
What is the
perfect beauty ideal
? The world may never know.
If you're looking for some new cool online magazines
The LaLa
went live this week and I'm happy to be a part of
Global Young Executive
While I'm not a mom of a pre-teen yet, these
4 Ways To Help Your Pre-Teen Daughter to Navigate Attention to Her New Body
really has me thinking of ways that I can embrace this as a teacher, and a role model to other young girls. (And boys, I'm really on a mission to show my brother in laws how to respect girls)
I was reading
Worship & Swag
the other day and she wrote about
Get U.G.L.Y.
, a book being unconditionally grateful looking like you. If you
subscribe to the author's blog
, you can get the book for free!
This is an amazing BuzzFeed article on
advocating for breastfeeding
. What are your thoughts?
If you don't know the definition of feminism, I challenge you to look it up. Either way,
why should it matter to you if someone is a feminist
? I love this blog post.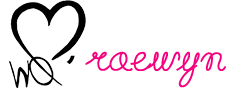 Check out one of our featured Warrior Queens: