Well it's Monday and I've got big goals for myself this week! I noticed yesterday that overall I'm feeling more calm and more intentional. I keep just taking time to just relax and do things instead of freaking out and frantically doing things and then spending time lethargic because I'm so stressed. Could this be the Prozac? Let's hope so! School starts in 2 weeks, so let's see where I am with my progress!
1// Get a solid plan for teaching next year. Check! I know which schools I'm at, what times they start and end and I'm figuring out traffic this week!
2// Seriously, yoga and gym! Well, this was a fail since I couldn't breathe or stand most of the week. #SickGirlProblems
3// Take a day and just be. Ahh, this was so wonderful and I must do it again!!
4// Schedule all of my blog posts! I got most of them scheduled! The only day I missed was Friday because of the concert.
1// Start waking up earlier. I'm horrible at waking up early and on time. In 2 weeks I will have to start leaving for work at 5am again, so I should probably learn to wake up before 9.
2// Send the letters I've been meaning to send. I hve been so horrible at this! We need to finish our thank you cards, too.
3// Finish changing my name I just need to do all of my banks, credit and utility companies!
4// Go shopping for some new bras. The girls need some fresh support for the school year!
5// Be there for my cousin as she has her baby!! I just woke up from a dream that she had her baby. I can't wait to meet my new little.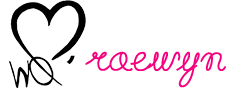 Check out one of our featured Warrior Queens: