I am sure every blogger writing about her wedding looks through her photos and wants to share every single one of them with her readers.
Or at least, that's how I feel. I know I keep inundating you with pictures and you guys keep telling me it looks like so much fun and we are gorgeous and seriously THANK YOU SO MUCH!! I am just so excited to show you guys these and, really don't feel obligated to comment if you feel like you're repeating yourself.
Of course when we entered, Iman had to show me off. I don't count it as our first dance and I was taken off guard but managed to not fall on my face.
Then when we got to the table I got very confused. Being the romantic man that he is, Iman walked around to pull out my chair, but I thought that was his side of the table so I went to the other chair and we had quite a weird going back and forth for a second until I realized he was pulling out my chair.
Note that his chair says "I'm her Mr." My chair said "I'm his Mrs." So OBVIOUSLY my chair was meant for me...I just...wedding brain.
I love all of these random candid moments. They captured so much of our wedding day.
These are all of the little girl cousins on my father's side. I love that we are posing for a picture on my uncle's camera, but our photographer caught our smiles.
What would be a wedding without a selfie with the bride and groom? Don't worry it was on Snapchat.
I love how much fun the kids had at our wedding.
*melting heart* These are two of my favorite little girls.
Hahaha! Iman's cousin put almost all of the photobooth props on. She and her twin sister took the BEST photobooth pictures.
It wouldn't be a family party of ours without the kids taunting Iman. They absolutely love him to death. [At my graduation party all of the little kids spent hours trying to push him into the pool.]
What are some of your favorite candids? Do you like the candid photography look better than staged wedding phtography?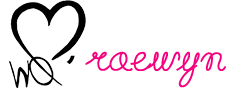 Check out one of our featured Warrior Queens: