It's Monday, again! Is it just me or is time going by so, so fast lately? I'm trying to embrace every second!
Last week was my first week doing the Weekly Wishes and I'm excited to say I met a lot of my goals:
1//
Figure out this anxiety thing.
I am feeling pretty great, although there were a few days of random grogginess. I know that the medicine won't truly be in my system for 6 weeks, but I also feel less anxiety because we have things planned out.
2//
Clean our bedroom.
Oh em gee we did it!
3//
Put fresh flowers in our dining room and light candles
. I love the candles!!
4//
Go to yoga three times, and attempt the gym once
. I didn't end up making enough in tips to pay for the yoga classes. Jess and I went to a free yoga class on Saturday though!
This week's goals are:
1// Get a solid plan for teaching next year. I want to figure out what school I will be at, my hours, if I should decide to do year-round pay, what time I should leave for work and how to incorporate blogging.
2// Seriously, yoga and gym!
3// Take a day and just be. Today, I am supposed to be realaxing with my cousin and on Thursday we are seeing Eminem and Rihanna. I want to just BE in the moments of these things.
4// Schedule all of my blog posts! This will keep my anxiety low! :)
I don't want to have too many goals, since I sort of have a busy week. I have a lot of pre-planned things and work, which stresses me out about my working from home stuff. I need to be extra diligent this week!
What are your weekly goals?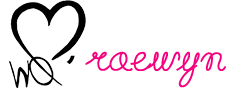 Check out one of our featured Warrior Queens: